2014
Christian Sardet
Christian Sardet is biologist, passionate about the scientific and artistic imaging of cells and organisms. Director of research emeritus (CNRS) at the Institut de la mer in Villefranche-sur-Mer, he has focused primarily on the fertilization and development of embryos. Author of several award-winning films and DVDs, he received the EMBO (European Organization of Molecular Biology) Prize for communication in life sciences.
---
Plankton Chronicles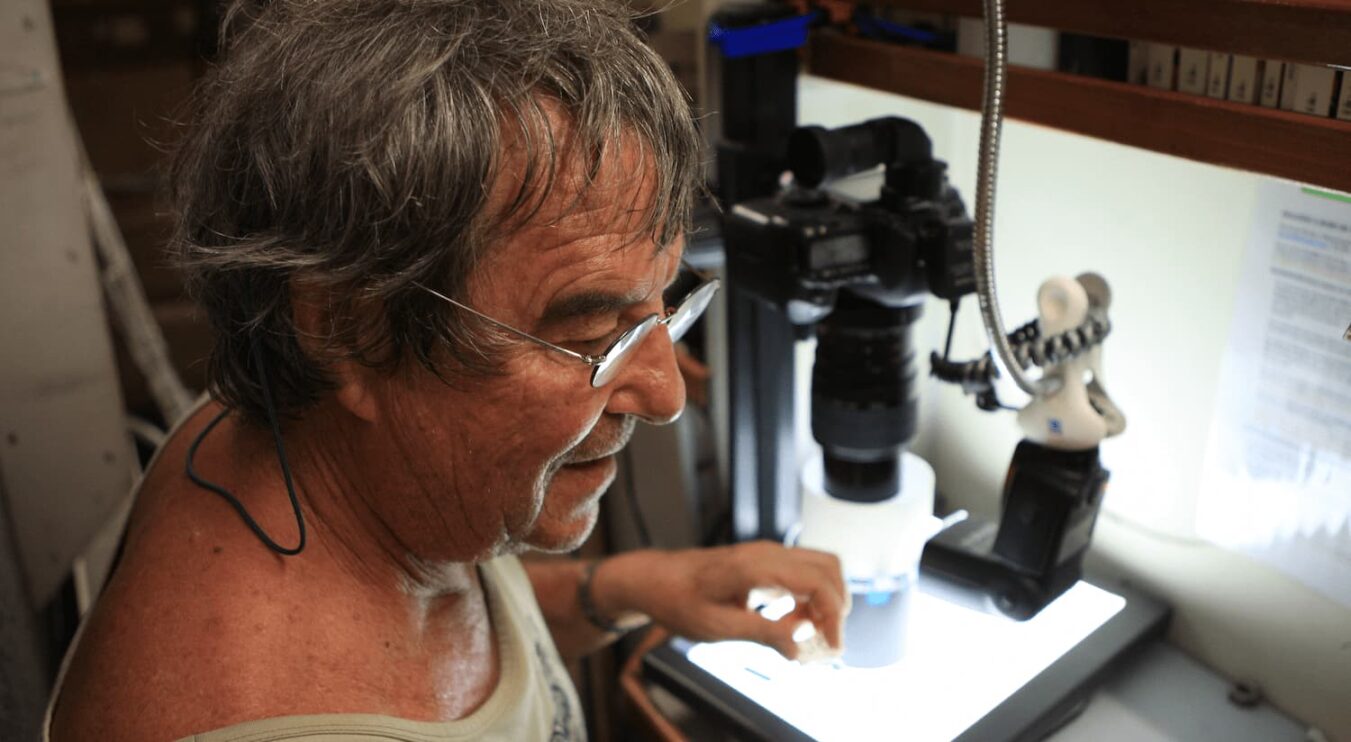 As co-founder and a scientific coordinator of the Tara Oceans expedition (2009-2013) devoted to the global study of plankton, Christian Sardet initiated the Plankton Chronicles project in collaboration with the Macronauts (Sharif Mirshak & Noé Sardet). Their aim is to share with the general public the extraordinary beauty and diversity of plankton via photos and videos. In 2013, Christian received the Grand Prix des Sciences de la Mer (IFREMER) awarded by the Academy of Sciences and published the beautiful book "Plancton: aux origins du vivant" (Editions Ulmer, Paris), subsequently translated into English, German, Japanese and Chinese.
Christian Sardet
Christian Sardet sailed many times aboard the schooner Tara, occasionally with his son, Noé, multimedia director at Parafilms, Montreal. Already at  the age of 5, Noé was collecting plankton at Friday Harbor (USA) with his father. Together, Christian and Noé introduce us to spectacular marine creatures in the Plankton Chronicles, and organize exhibits and interactive installations of their photos and videos.  After their participation in the Tara Mediterranan expedition, they made a 7-minute video describing microplastic pollution, The Plastic Vagabond.
Portrait in 2 parts by Noelie Pansiot:
Check out their website with photos, videos & news of exhibitions aboard Tara: