Tara Océan, le Mag 4 : We are all connected to the Ocean!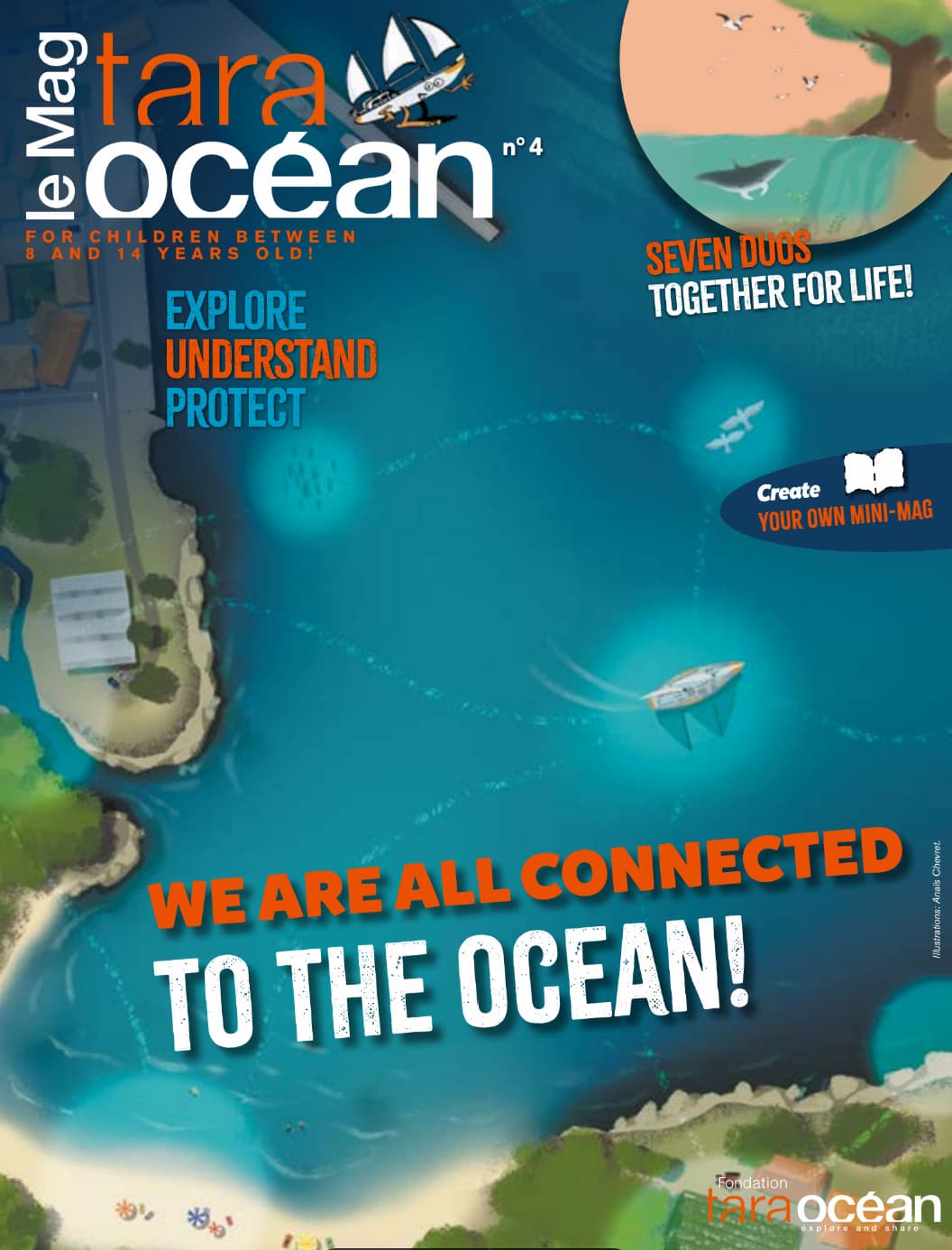 There is a lot we can do to protect the ocean and the planet. GETTING INFORMED AND LEARNING are the first steps. How are scientists working together to better understand the Ocean? The great clock of life reminds us of what a key role the Ocean plays in the history of the planet! Underwater and terrestrial landscapes are not that different… find out more! And of course, discover the map of the new schooner expedition's route along the coasts of Europe.
It's a first! In this year's Mag, discover an exclusive comic strip in which artist Antoine and scientist Flora go bloom-hunting…
16 pages to help you understand why and how we are ALL CONNECTED TO THE OCEAN.
Design your own mini-mag!
Cut out the last page of Tara Mag and create your own mini-mag!