Reinforcing scientific expertise in understanding planktonic ecosystems through collaboration among young researchers
Conducting scientific research on the unseen and dynamic world of plankton presents a unique opportunity to transcend borders and bring together researchers from diverse fields, cultures, and continents. This is especially crucial given the current ecological and climate crisis, which requires a global and interdisciplinary scientific cooperation effort, particularly to protect the Ocean,an integrated ecosystem without borders.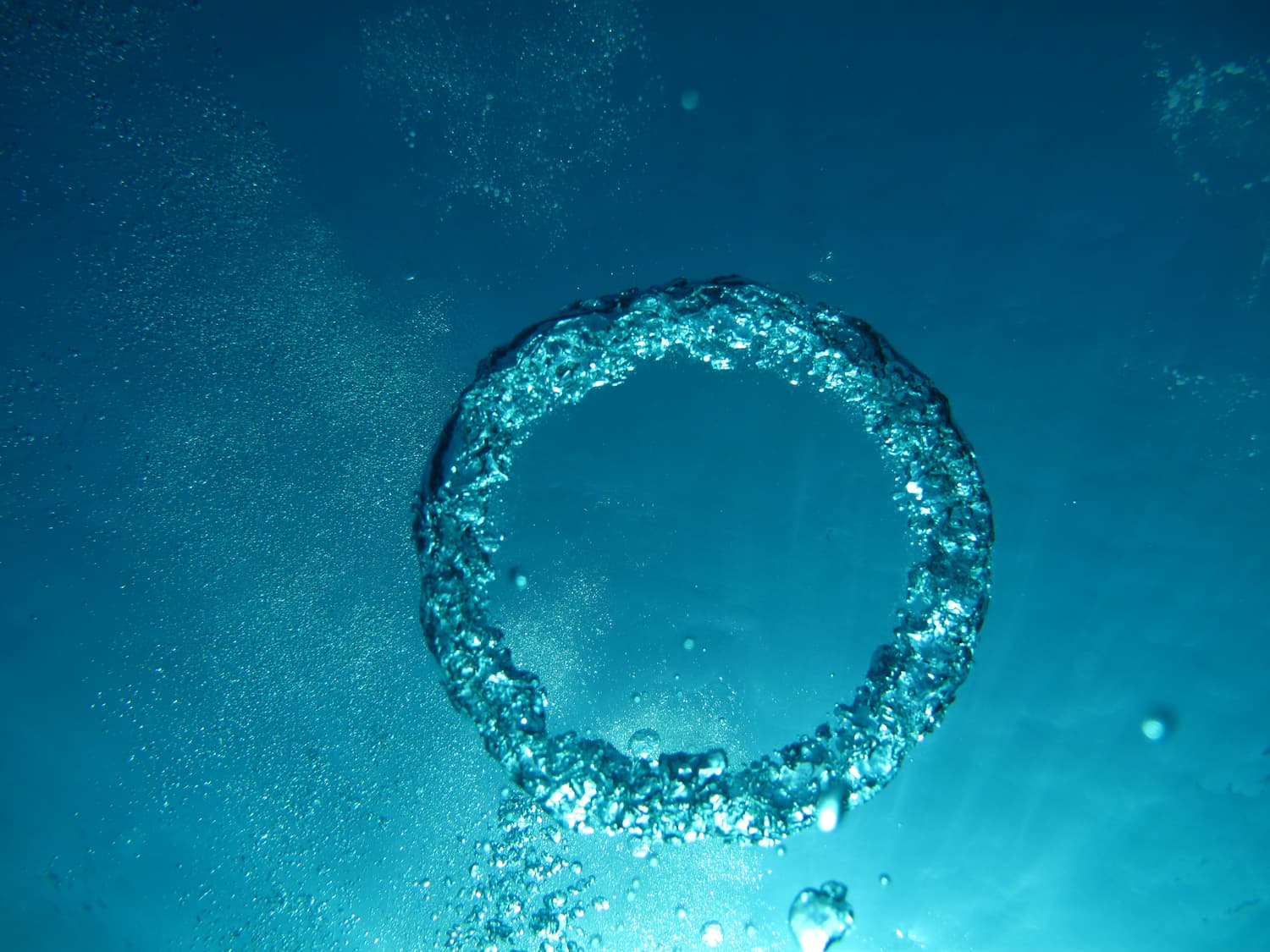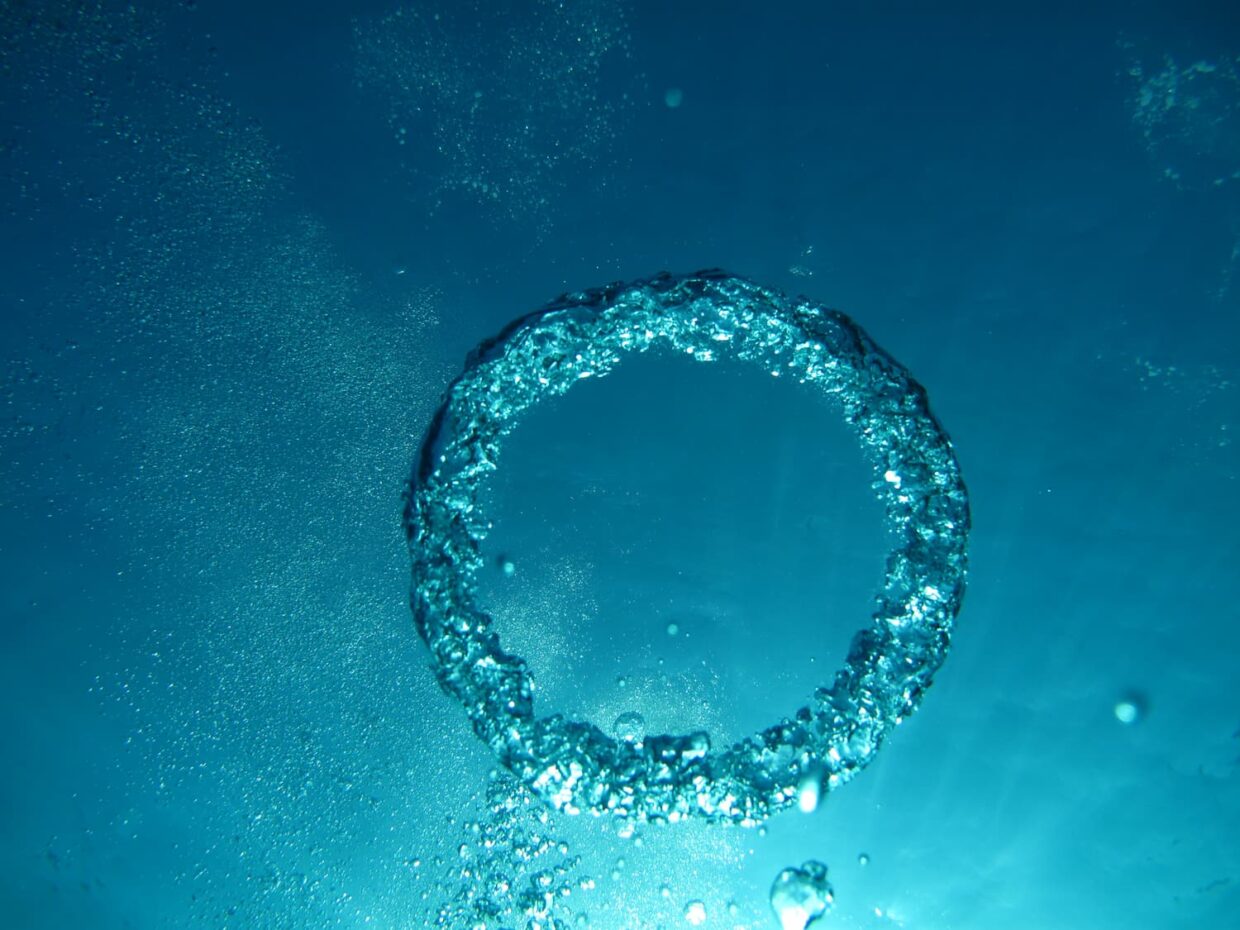 The Ocean Plankton, Climate, and Development project (2016-2022), in partnership with the French facility for Global Environment (FFEM*), enabled the Foundation and its partner laboratories to establish a program for training and expertise exchange aimed at understanding planktonic ecosystems. Young researchers from the Global South (Argentina, Brazil, Chile, Senegal, and Togo), with diverse expertise (geneticist, mathematician, biologist, etc.), joined the international scientific consortium Tara Oceans to uncover new knowledge about this biodiversity. Discover the results of the study they conducted together.
Collaborative science among young scientists
As part of the Oceanic Plankton, Climate, and Development project, a collaborative publication was released on August 18, 2023, in the scientific journal ISME Communications. Naturally, they pooled their research and findings.
This collaborative science has been beneficial for each of them, as they have benefited from each other's expertise and collective support. By working together, they maintained contact throughout the project's duration and were able to initiate great scientific collaborations, contributing to the creation of a solid professional network
An rewarding scientific collaboration…
"Science and the scientific community are evolving. A few years ago, everyone was working on their own research projects, and there was a real competition for publication in top scientific journals," says Janaina Rigonato, a Brazilian postdoctoral researcher who participated inthe project and a researcher at Génoscope. She explains how this collaborative approach among young researchers is an evidence of progress in the scientific field: "Together, we go further. When we bring together people who can provide different points of view on the same subject, it enriches science."
"Brazil has a diverse and active scientific community, with scientific goals spanning a wide range of fields and research sectors. It's important to note that Brazil's scientific goals evolve over time in line with national and global priorities. Research priorities are influenced by government policies, available funding, and societal and environmental needs. Furthermore, international collaboration plays a significant role in advancing Brazilian science and achieving global scientific objectives. With its extensive coastline (7,637 kms), Brazil giveimportance on marine research, the study of marine biodiversity, oceanography, and sustainable fisheries management," she adds.
… and on a human level
« Of course, sharing moments of science always comes with personal exchanges, during which people leave a little bit of themselves and bring with them a bit of others.'" shares Janaina.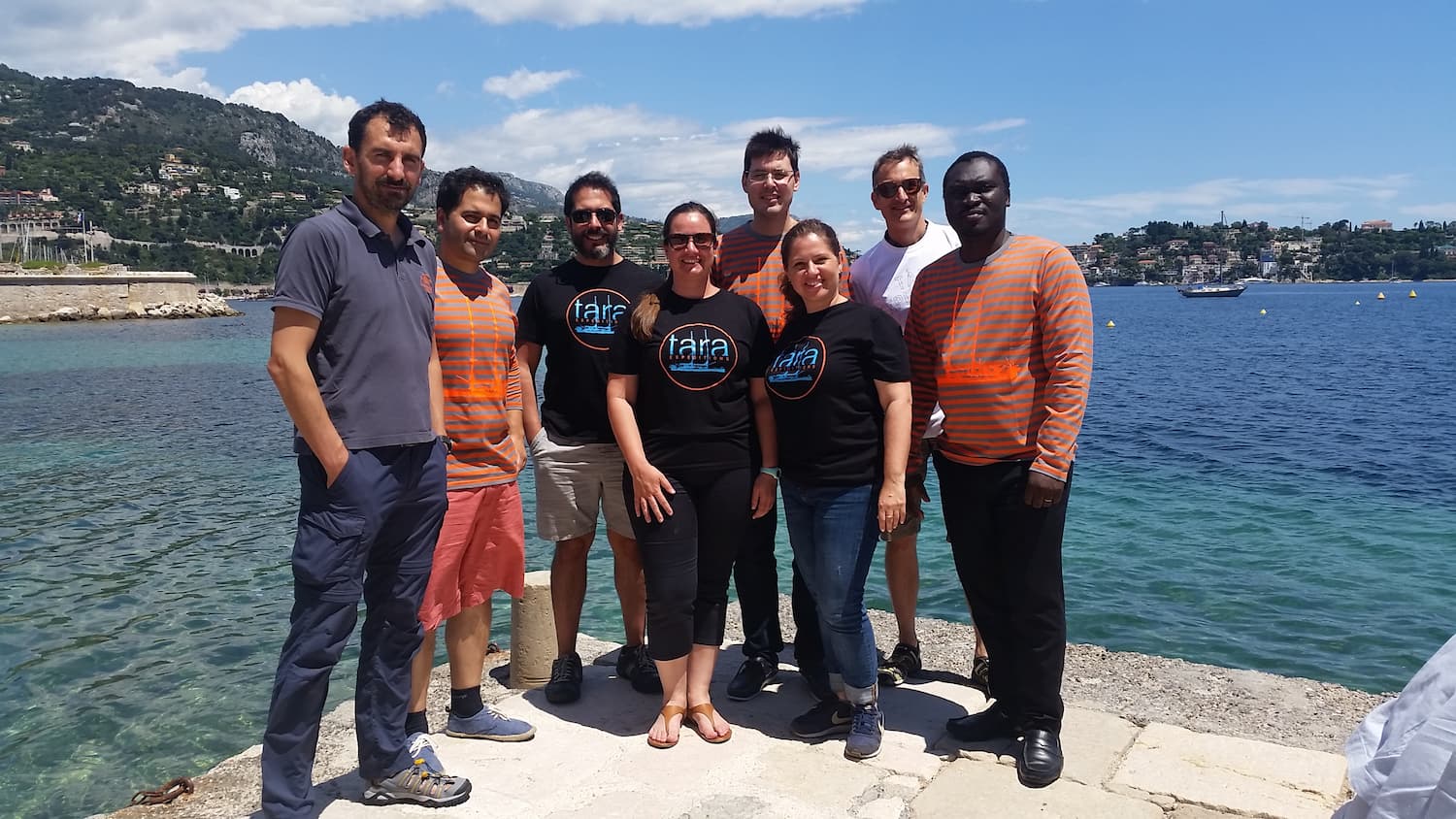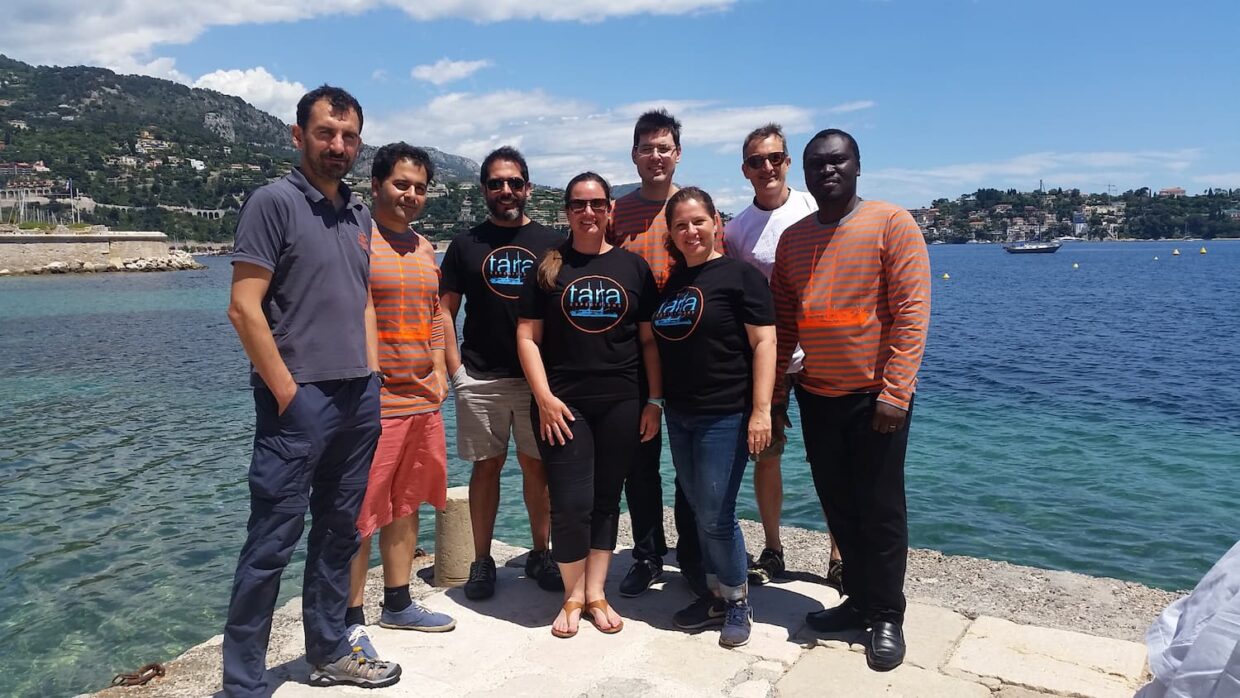 From left to right: Marko BUDINICH, Alejandro MURILLO, Manoela BRANDAO, Janaina RIGONATO, Pierella KARLUSICH, Dodji SOVIADAN) at the Villefranche Oceanography Laboratory (LOV) with two of their scientific coordinators, Olivier JAILLON (Génoscope) and Lars STEMMANN (LOV).
An heterogeneous diversity of planktonic organisms in the mesopelagic zone
The study conducted by the scientists of the project focused on organisms living in the mesopelagic zone of the Ocean.
What is a mesopelagic zone?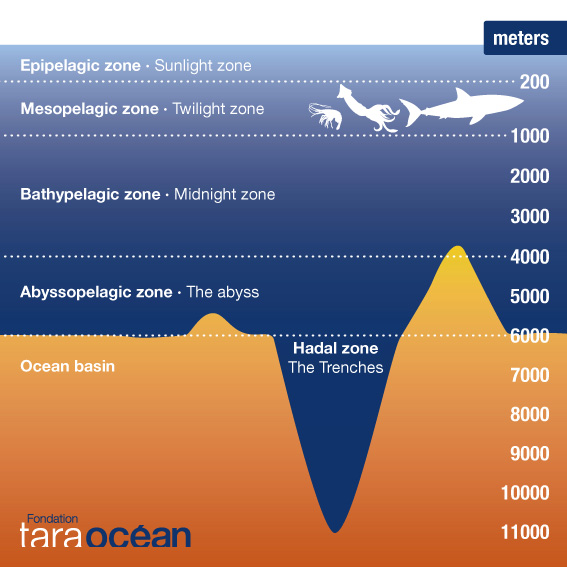 The mesopelagic layers are intermediate layers in the water column between 200 and 1000 meters deep. Other factors characterize this zone, including light, in other words, the amount of sunlight that enters this zone. The mesopelagic zone is commonly referred to as the "twilight zone" because the light is not sufficient to support energy production, but it is not completely dark, allowing organisms to still use vision as their primary sensory means for hunting prey.
Thus, photosynthesis (a bioenergetic process that allows organisms to synthesize organic matter using light energy, water, and carbon dioxide) is non-existent. Nevertheless, this area remains very productive (rich in organic matter). Moreover, fishing industries extensively explore these zones.
These mesopelagic zones represent 20% of the Ocean and are still relatively understudied, despite their high ecological value, particularly in terms of the carbon cycle, biomass, and untapped fish stocks.
Within these twilight zones, there are particularly interesting areas, known as oxygen minimum zones (OMZs).
What's an OMZ ?
"OMZ," which stands for "Oxygen Minimum Zone », are areas that are often located to the west of continents (the Americas and Africa), but a very significant OMZ is also present in the Indian Ocean. This phenomenon occurs naturally due to the oceanographic characteristics of these zones and the high oxygen consumption by the organisms that thrive there.
The low oxygen concentration in these regions is therefore due to:
The physico-chemical properties of the water masses;
Earthmoving;
Biological activity that utilizes oxygen from the environment.
According to Janaina, "these zones are now expanding rapidly e due to the loss of oxygen caused by rising ocean water temperatures. This change is critical for the survival of organisms that require oxygen to breathe."
The results indicate that deep ocean plankton communities react differently to environmental impacts such as temperature changes and low oxygen levels compared to those living near the surface.
A better understanding of twilights ecosystems
In this study, contrary to their initial hypothesis, they observed a heterogeneous diversity of organisms living in these twilight zones. Differences in water mass movements may be a factor explaining this heterogeneity, especially considering that temperature can also influence these movements in the Ocean.
This research has allowed for the characterization of the mesopelagic zones and the favorable conditions for the life of these organisms. Three types of zones have been defined:
1 zone with high oxygen concentration in the water: In these areas, the highest diversity of organisms and connections (interactions and exchanges) are found ;
2 zones with low oxygen concentration in the water: In these areas, organisms are more « specialized » in order to survive, limiting their connections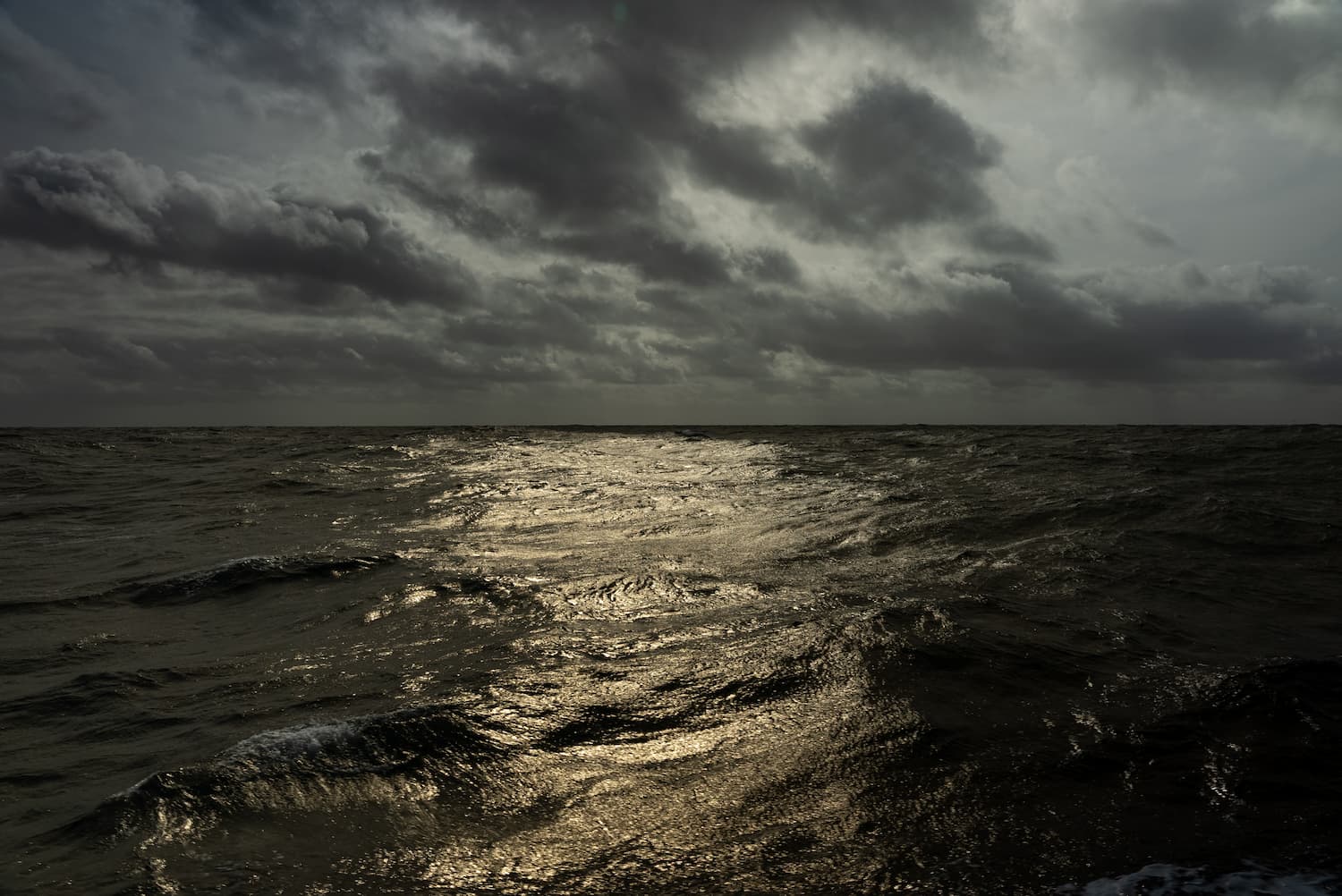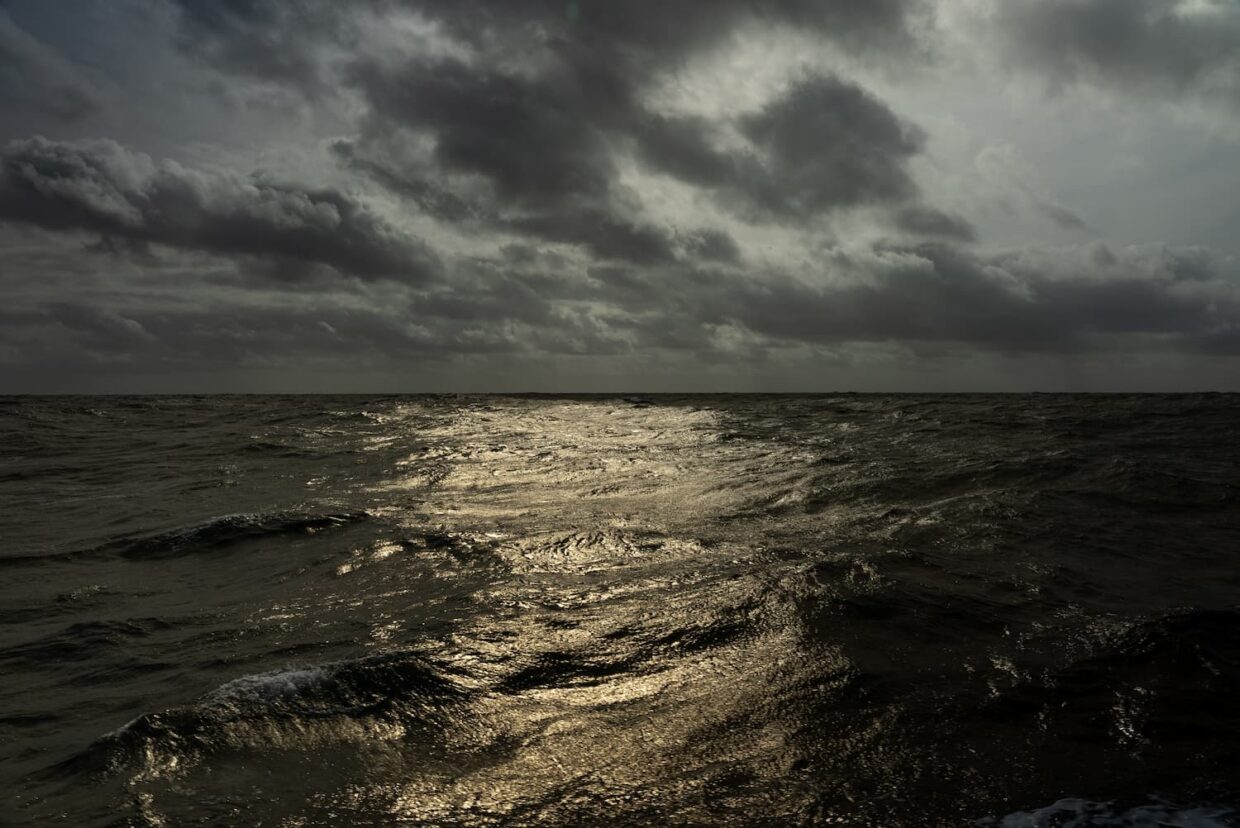 The studies have also highlighted microbial communities in the depths of the Ocean that are strongly associated with low oxygen concentration, providing information about the types of species present in oxygen-depleted zones, their functions, and how they have adapted to these extraordinary conditions
This work provides a reference base that can be used to identify and learn more about oxygen minimum zones, understand their functioning, and anticipate their future evolution .
Characterization of signature species
In these characteristic zones, specific groups of species have been identified. Researchers refer to them as signature species: "We have discovered groups of organisms that are predominant in these twilight zones, especially in low oxygen areas" explains Janaina.
What is a signature species?
A signature species is a term often used to describe a particular species that represents a habitat. These species are chosen because they are easily recognizable and have ecological significance in a given ecosystem. Signature species can serve as indicators of the overall health and diversity of an ecosystem. They are a trigger that reminds us of where we are when we see them. For example, a cactus is a signature species of desert or arid regions.
In OMZs, some bacterial species that use nitrogen to breathe instead of oxygen were identified. The study also revealed species that are only found in these zones. However, these species are probably new, as they have not yet been described.
Species Interactions
The novelty of this study is based on the strategy of collecting and analyzing living organisms. Indeed, different groups of organisms, from viruses to small eukaryotes, thriving in the first two layers of the Ocean (the sunlit epipelagic and the twilight mesopelagic), have been studied. According to Janaina, « It was a great opportunity because obtaining such a data source is very complicated, either due to the high costs of this type of research or because it requires various different scientific expertise. For example, a virus specialist is less interested in analyzing information about eukaryotes. However, the Tara Oceans consortium, composed of a wide group of different scientific specialists, made this interdisciplinary study possible. »
Towards improved monitoring of specific zones
Limited access to data is typically the bottleneck for understanding mesopelagic dynamics. "Our study benefits from a larger number of organism samples and distinct oceanic provinces. This has allowed us to integrate these data and thus obtain an expanded view of the structure and dynamics of mesopelagic communities" explains Janaina.
The results of this study highlight the need for a better understanding of mesopelagic life, especially by improving our knowledge of oxic and oxygen-poor mesopelagic communities. This effort is all the more necessary as climate change is expected to lead to the expansion of OMZ in the future.
The consequences of this are numerous:
Reduction in available habitats for many marine species;
Alteration of ecosystem compositions;
Proliferation of numerous toxic algae;
Even the eradication of marine life unable to adapt or migrate.
What is the FFEM* project?
The Ocean Plankton, Climate, and Development project was launched in 2016 by the Tara Ocean Foundation in partnership with the French Facility for Global Environment (FFEM). Committed since 1994 to development and biodiversity conservation, the FFEM has been supporting the preservation of biodiversity in the high seas for the past 10 years.
This first scientific cooperation project with Southern countries emerged from a dual observation:
With the recent development of new technologies, particularly genomics and big data management, the cost of scientific infrastructure to meet these needs has significantly increased. This has led to growing disparities in access to training and scientific infrastructure in the field of marine sciences, especially in Southern countries. However, it is essential for each country to have national scientific expertise, both for its participation in international negotiations and for making decisions regarding the management of local ecosystems.
Despite their crucial roles in vital natural processes and the potential impacts of environmental changes on them, planktonic communities are rarely taken into account in policy documents. However, knowledge of these ecosystems presents extraordinary opportunities. Indeed, it can help inform political decisions regarding marine protection strategies and sustainable resources use, provide detailed information to climate models, predict potential changes, and understand how the Ocean, in turn, is likely to assist humanity in mitigating or adapting to climate change. Therefore, it is all the more important to expand the international scientific community that studies these ecosystem
The objective of the project was therefore to structure a research program with the partner laboratories of the Tara Oceans expedition (2009-2013) and to advocate for ocean ecosystem issues with Southern countries in order to address their development and governance challenges related to the Ocean, particularly regarding the high seas.
What is the interest of such an international cooperation project?
The project has highlighted the advantages of bringing scientists from around the world together for collaborative research projects. It has facilitated the exchange of expertise among molecular biologists, oceanographers, geneticists, and modelers from countries that are currently underrepresented in global oceanographic research, while also integrating local knowledge, needs, and challenges. The spirit of reciprocity has been a key aspect of the project, with researchers receiving training and opportunities to expand their networks, while the research groups they collaborated with benefited from their field experiences and unique knowledge of ocean-related challenges in their countries. Their research has led to scientific advancements in understanding planktonic biodiversity and the functions and evolution of these ecosystems.
Beyond the scientific advancements produced, these young researchers were also invited to participate in political events and contribute to the writing of policy briefs. One of the project's objectives was to build a bridge between scientists and policymakers and to better connect this science on planktonic ecosystems with the development challenges of Southern countries.
Interview with Janaina Rigonato, a researcher at CNRS-Génoscope, who collaborated on the research presented in this article with Marko Budinich (Nantes Université), Alejandro A. Murillo European Molecular Biology Laboratory – EMBL) Manoela C. Brandão (Sorbonne Université, CNRS, Institut de la Mer de Villefranche sur mer, Laboratoire d'Océanographie de Villefranche) Juan J. Pierella Karlusich (Institut de Biologie de l'Ecole Normale Supérieure – IBENS), Yawouvi Dodji Soviadan ( Sorbonne Université, CNRS, Institut de la Mer de Villefranche sur mer, Laboratoire d'Océanographie de Villefranche) on the research presented in this article.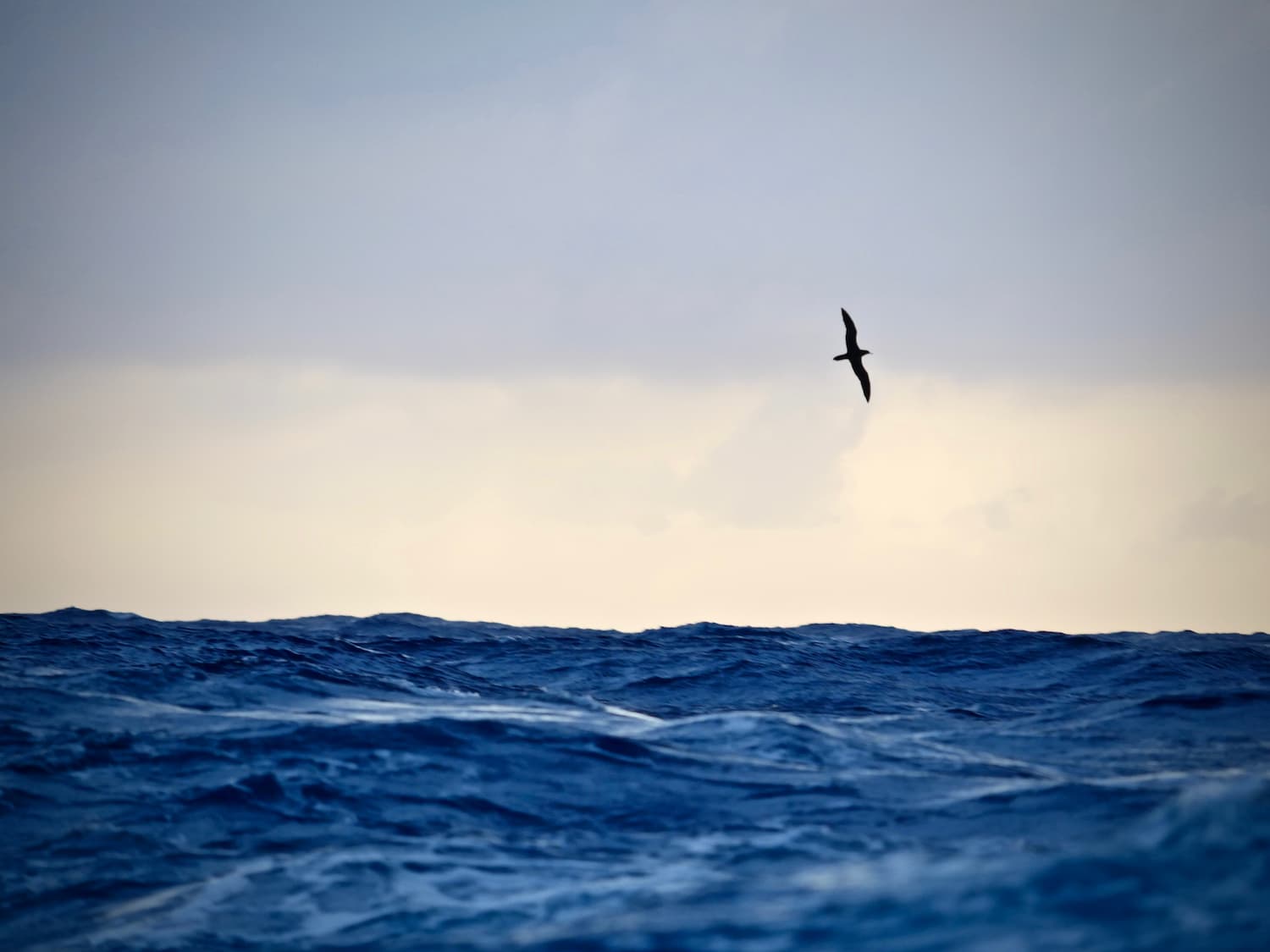 Our scientific cooperation projects with South America and Africa