2021
Leslie Moquin
Photography
Visual arts
Mission Microbiomes
The moment before dawn or after dusk: the moment when the green ray irradiates the horizon and catches the boat and its crew in its glow.
---
Not yet night.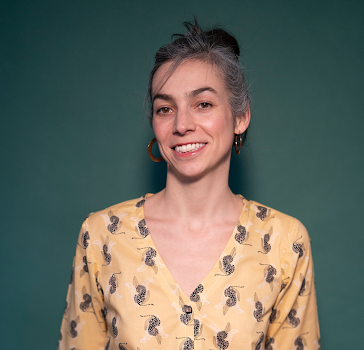 The photographic work of Leslie Moquin mixes documentary and poetic approaches in a careful equivocation. The author Fanny Taillandier writes about her images that they "show the concrete and imaginary strata that form our reality, mysterious and joyfully traversed by our desires". Her work has been exhibited in France and abroad: at the Rencontres d'Arles, at the Museum of Modern Art in Bogota, in Shanghai (Bazaar Compatible Program, Bank gallery) and at agnès b.
Leslie Moquin
Aboard Tara, I went in search of the Green Ray: a physical phenomenon sometimes considered chimerical or even mystical. It manifests as a green flash radiating across the horizon in the first seconds of sunrise or the last moments of sunset. The fierce flash did not show itself when I boarded, or at least it did not let itself be seen. But, more than his capture, it is above all his pursuit that was at stake and whose process I document.
Taking the color green as the pivot of this residency project, I also produced a series of algaetypes on board: photographic prints by contact, obtained thanks to a photosensitive emulsion based on pigments extracted from algae (here spirulina, as well as than attempts from sargassum).
And then there is what happened when it was not planned: the details of daily life on board that I photographed, the meetings with the crew, both scientific and marine, which fueled my research into many stories and contextualization, recorded sounds, intriguing microbiomes…
Images, prints, videos, interviews and writings constitute a body of work to carry out the project "Not yet the night" where it will be a question of illusions and reality, of a breaking point, of horizon and ecology.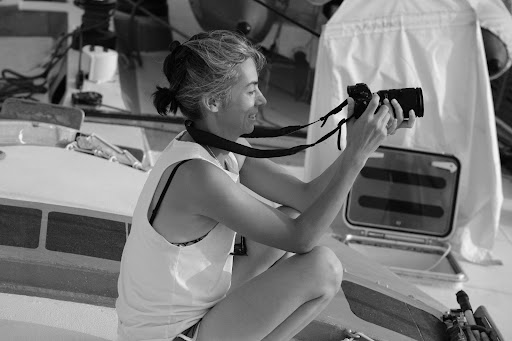 Discover some of his achievements inspired by life aboard Tara: