2023
Robertina Šebjanič
Music & sound
Video
Visual arts
Tara Europa
---
Echoes of the Abyss
Toxic Legacies of Oceanic Ecologies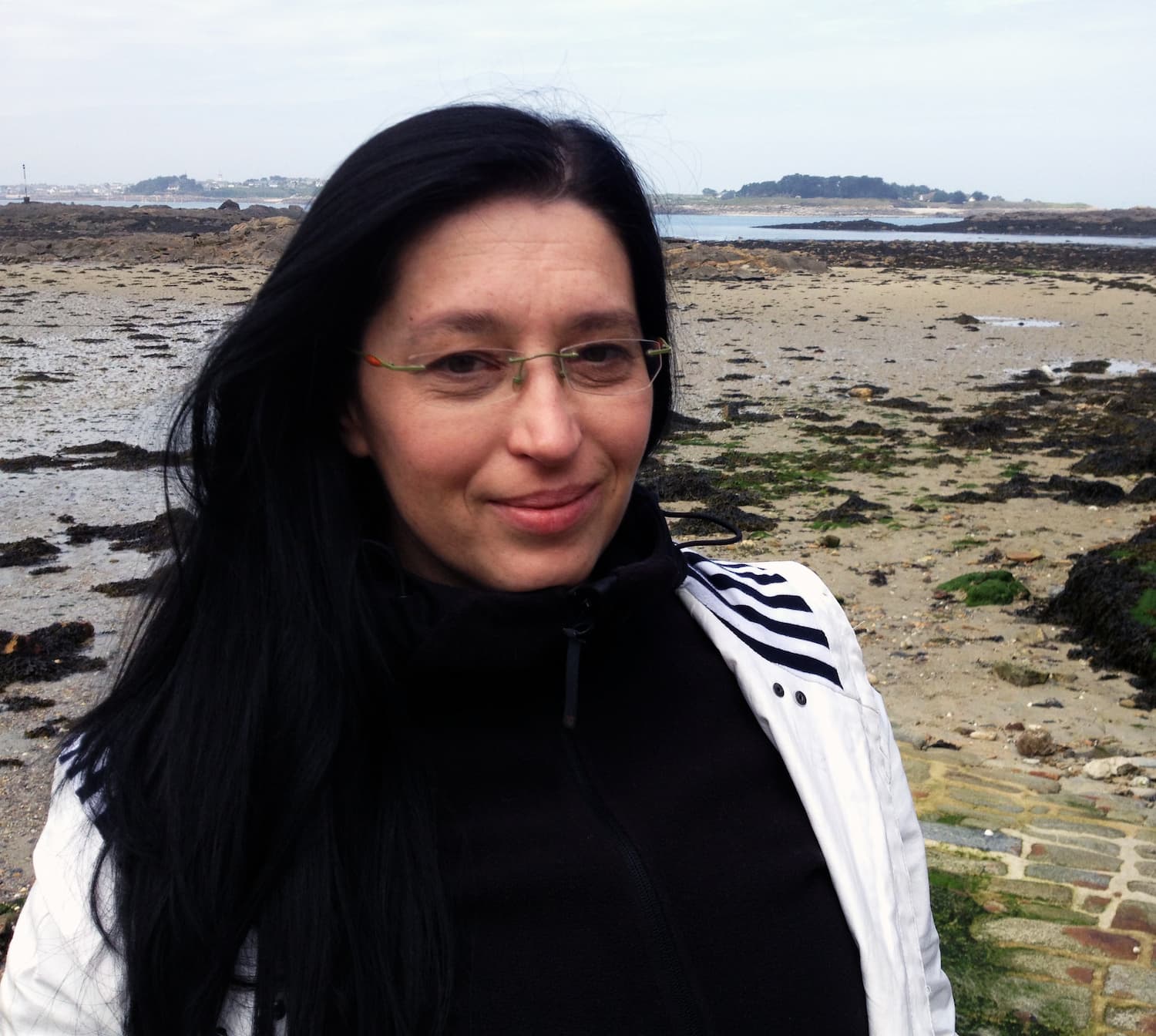 Robertina Šebjanič is an artist/researcher whose work explores the biological, chemical, (geo)political and cultural realities of aquatic environments and the impact of humanity on other organisms. Her projects call for the development of empathetic strategies aimed at recognising the other (non-human) entities. In her analysis of the Anthropocene and its theoretical framework, the artist uses the terms "aquatocene" and "aquaforming" to refer to the human impact on marine environments. Her works received awards and nominations at Prix Ars Electronica, Starts Prize, Falling Walls, RE:Humanism.
Robertina Sebjanič
"During my stay aboard the Tara, I plan to delve into a new thread in my art research practice by addressing the issue of discarded and abandoned weapons on the ocean seabed. This often overlooked issue is essential, as it addresses toxic pollution, making it a ticking time bomb with multifaceted dangers.
With the project I want to take a closer look 'into the past' – at leftover munition that has been left forgotten on the bottom of the sea. I want to investigate how chemical particles of the decaying weapons affect the chemical structure of water and if/how this affects changes in marine life. Acts of war and human greed are changing not only the global reality but also the marine environment and life at micro to macro levels.
The project is in its early stage and is based on my preliminary study on the disposal of war munition during the Second World War in the Baltic Sea. I now hope to discover more and connect this research with the scientific explorations done while on Tara.
In my previous projects, I developed methodologies focusing on empathy and solidarity toward aquatic species and their habitats. By using terms such as "aquatocene" and "aqua-forming" within my theoretical framework, I aim to articulate the human impact on aquatic environments. As an example, my artwork Aquatocene deals with underwater noise pollution and its ecological consequences. Another project, called aqua_forensic, aims to draw attention to hidden anthropogenic pollutants in aquatic environments affected by human consumption.
Motivated and intrigued by philosophical, cultural, anthropological, economic and scientific dimensions of the relationship between humans and more-than-human entities, my goal is to synthesize this complexity with unwavering curiosity and an open mind.
I am fully aware of the challenges that are inherent to interdisciplinary artistic research. Nevertheless, such cross-disciplinary efforts transcend individual interpretations and contribute to a new vision for improved coexistence. I aim to envision nontoxic inter-species ecologies for the future."
Discover some of her work inspired by life aboard Tara:
Coming soon