Upwelling phenomenon in the Benguela Current with Emma Rocke, lead scientist aboard the schooner Tara
Emma Rocke, a junior research fellow at the Marine and Antarctic Research Centre for Innovation and Sustainability (MARIS, University of Cape Town, South Africa) boarded the schooner Tara in May 2022 during the Microbiome mission. She was the lead scientist between Cape Town (South Africa) and Walvis Bay (Namibia). The scientific goal of this leg was to better understand upwelling phenomena and analyze the behavior of microorganisms when the oxygen level decreases in water.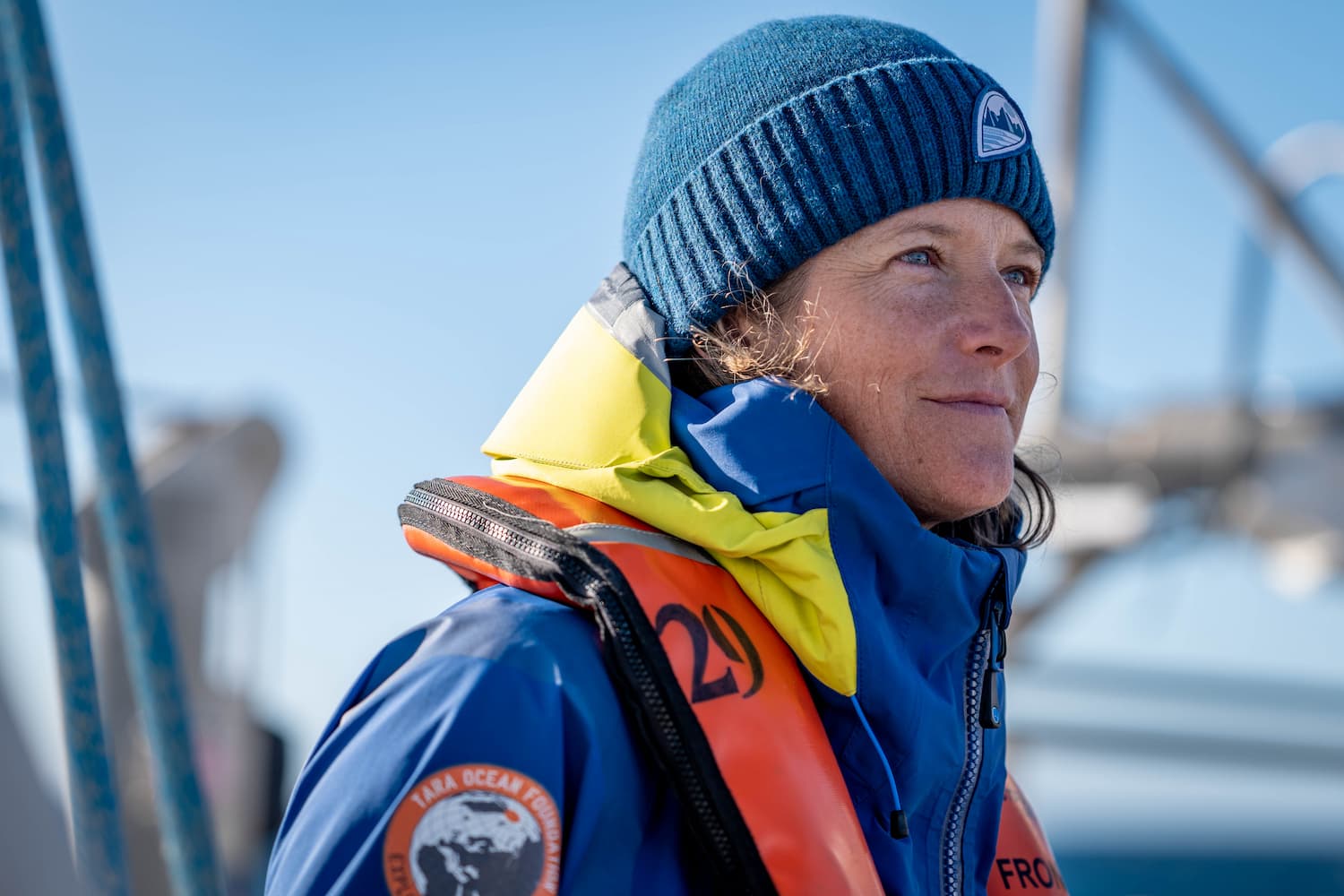 Her journey to become a researcher
A childhood in harmony with nature
Emma grew up in the Canadian countryside, close to a lake where she spent most of her free time exploring local wildlife. From a very young age she cared about her environment. Due to the lack of implementation of local policies and overpopulation, the water quality of this lake has deteriorated considerably over the years. Emma wanted to understand the cause and these were her first steps into a scientific approach. Her first research project therefore focused on the copepod populations of this lake. "After this study, I was hooked." 
Her occupation: Scientific researcher
Understanding the influence of microorganisms in biological cycles
She works at the University of Cape Town at the Centre for Marine and Antarctic Research on Innovation and Sustainability (MARIS). Her research focuses on marine microbes in productive regions, such as Benguela: "We are interested in all forms of life, from viruses to protists. We use a combination of genomic, microscopic and biogeochemical approaches to understand how these microbes influence the nutrient and carbon cycles in these regions. I'm also interested in how nutrients are recycled by microbes in oxygen minimum zones (OMZs)."
Research underlying the discovery of a microscopic parasite
During her PhD (2010-2014), Emma discovered many unknown sequences (nevertheless common in genomic studies nowadays) in low oxygen regions called "dead zones". Her research revealed that it was the sequence of a microscopic parasite. She is still studying this exciting topic!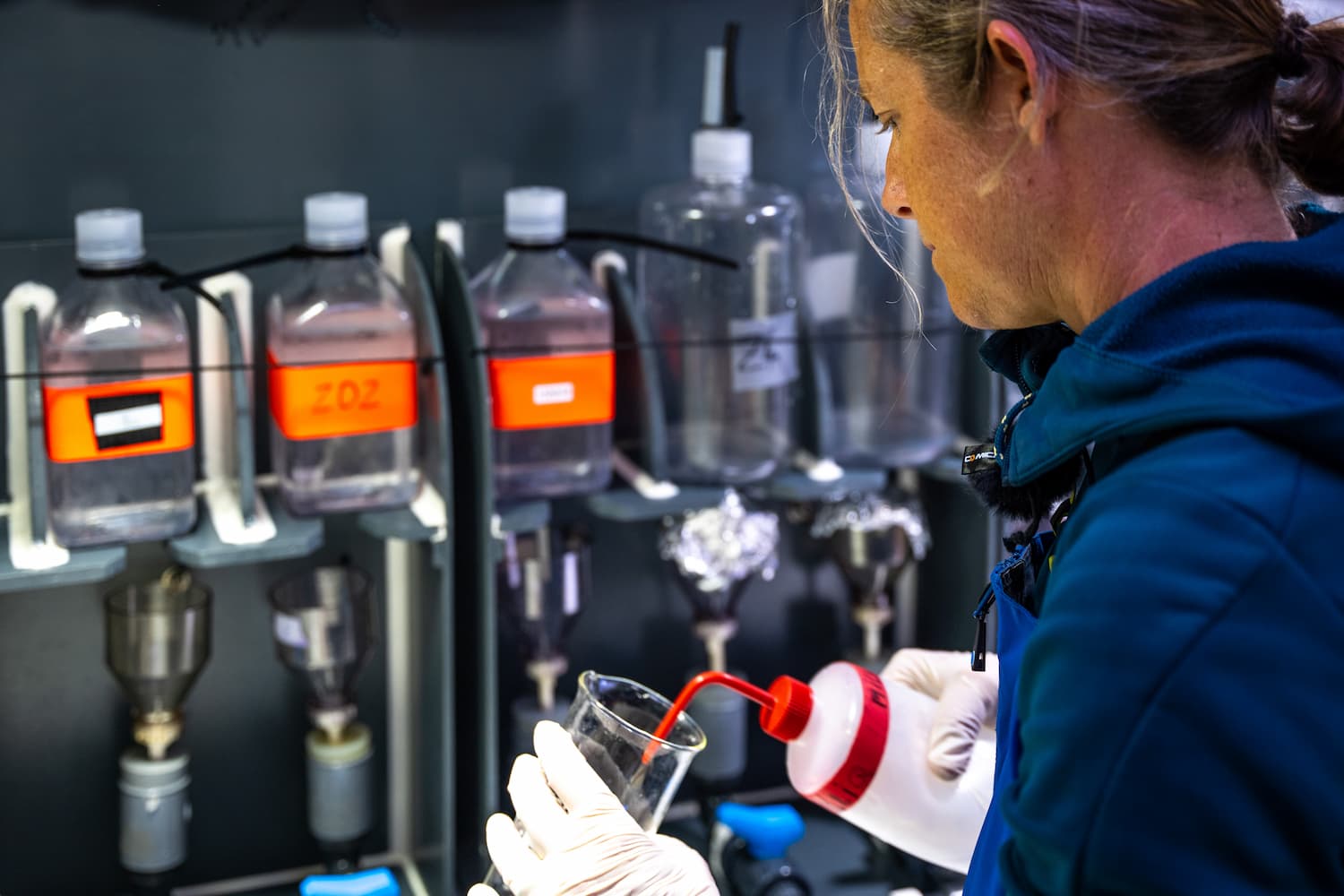 Her scientific experience aboard Tara
Her missions as a lead scientist
The purpose of leg #13 of the Tara Microbiome mission was to study the Benguela Upwelling System. Several scientific questions had arisen upstream: 
How does the microbiome react to the different stages of upwelling (bloom, post-bloom, nutrient-depleted water)?
The Orange River plume: what are the effects of microplastics and the plume on the microbiome?
Does air transport from the Namibian desert affect productivity on the Namibian continental shelf? 
How does the microbiome recycle nutrients in the oxygen minimum zones along the Namibian plateau?
"My work aboard Tara started long before we left the port of Cape Town. I participated in the implementation of sampling permits for South Africa and Namibia. We also spent a lot of time getting in touch with local scientists in these countries to develop future collaborations. It's very important that the science resulting from this expedition seriously involves local scientific communities." 

Once embarked, Emma coordinated the timing of the sampling stations and their locations with the crew and scientists on board. This included communicating all the changes observed during a sampling day, as well as helping with some protocols so that sampling would run smoothly (and not for long periods!).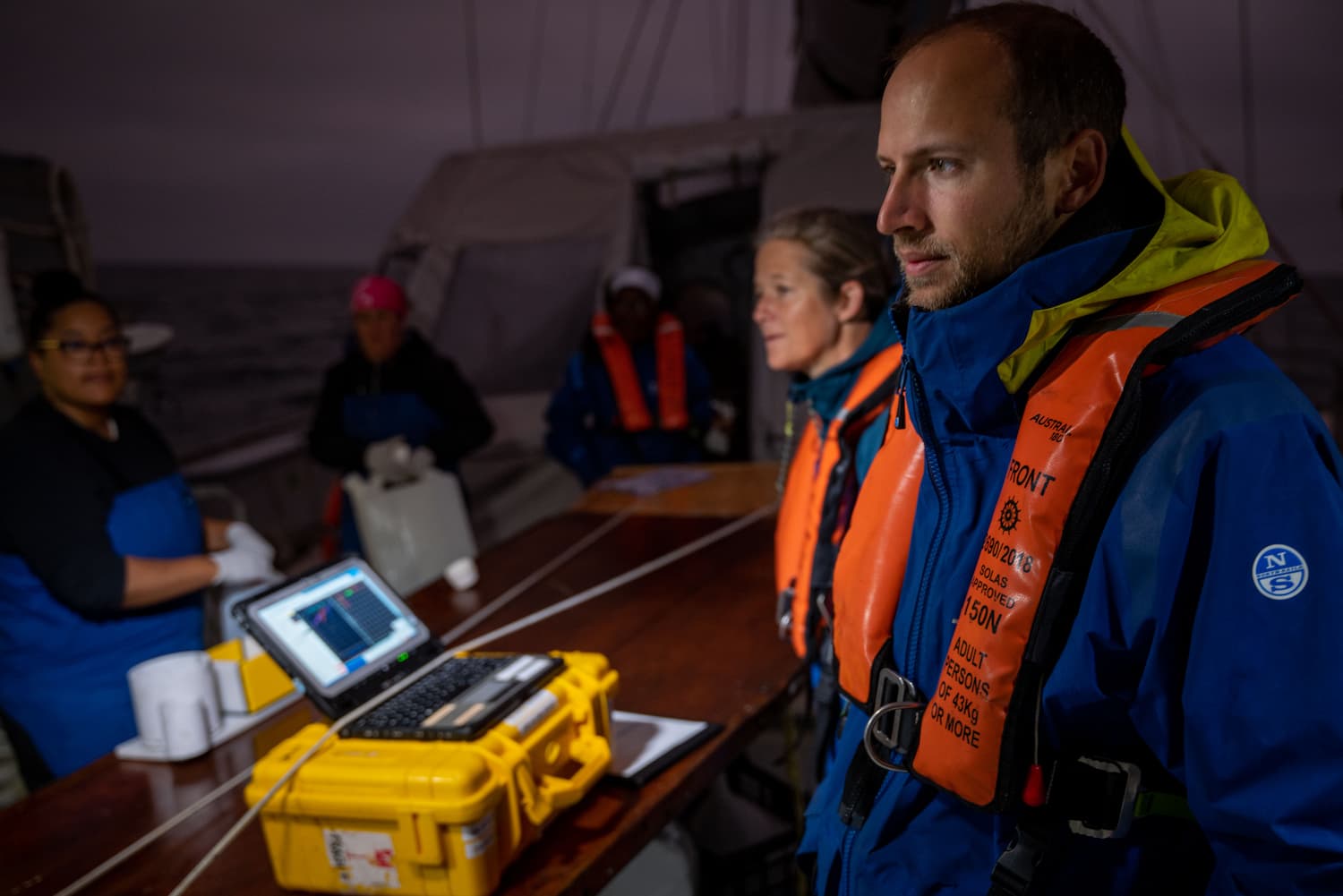 What's an upwelling?
An upwelling region usually appears due to prevailing winds that "repel" surface waters, allowing cold, deep, nutrient-rich waters to rise to the surface.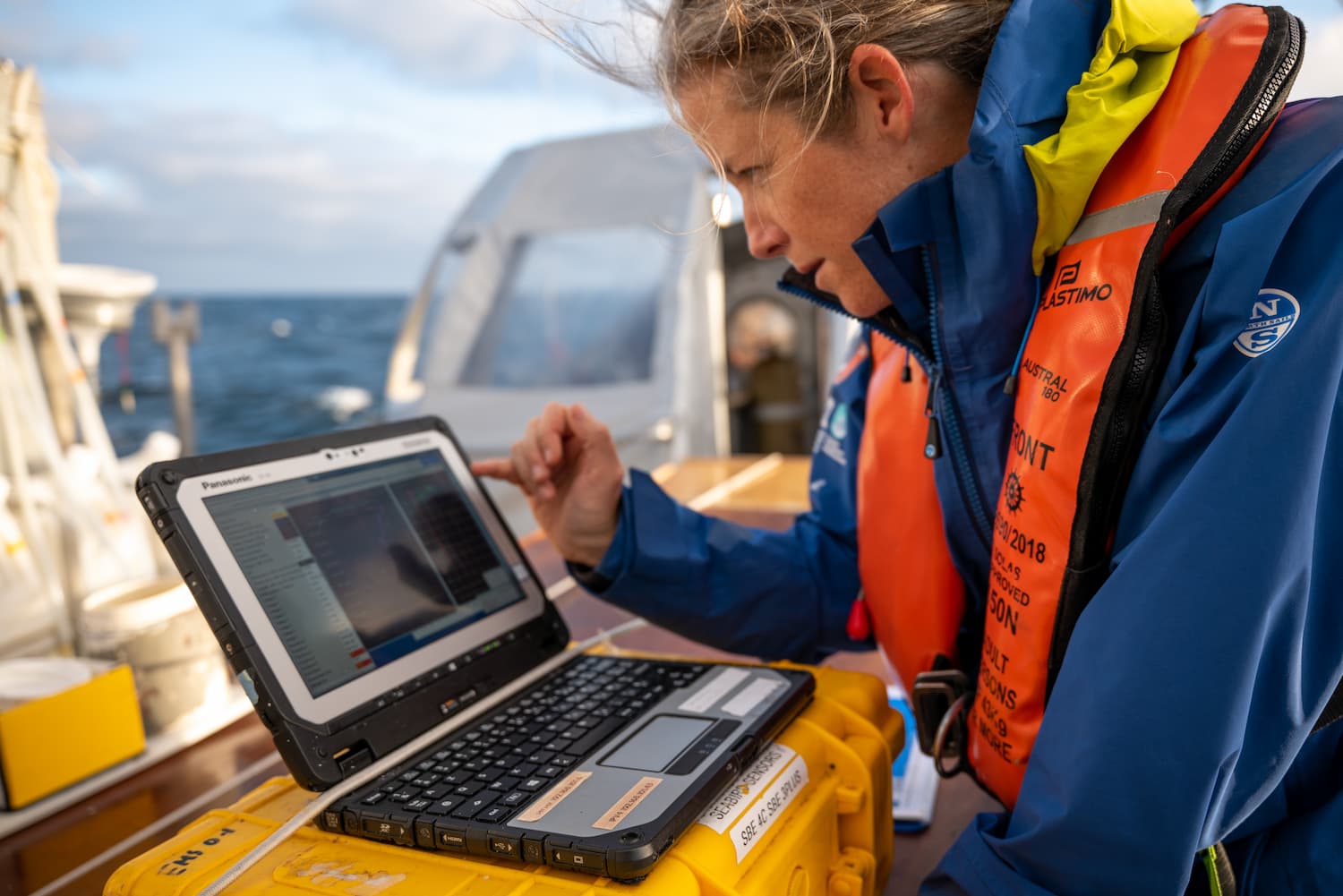 Why is it important to study these phenomena?
These waters fuel the proliferation of phytoplankton, which supplies oxygen to the atmosphere, absorbs CO2 and produces organic matter essential to feed the bottom of the food chain. 
"We need to understand the role played by microbes in these systems to develop models able to predict how the situation will change based on climate change scenarios. These systems also contain dead zones that produce potent greenhouse gases. We need to better understand the causes of this phenomenon in order to take action to slow it down."
A typical sampling day aboard Tara
6am: wake-up, shower, breakfast
7am: all on deck for immersing the first rosette sampler – a scientific device used to sample water at various depths. 
"Since it's winter in South Africa right now, this often means that it's still dark outside. We almost always enjoyed a magnificent sunrise. The first rosette sampler always involves numerous protocols, so I helped out with some of these, while checking with the other scientists that they were free to deploy our next net."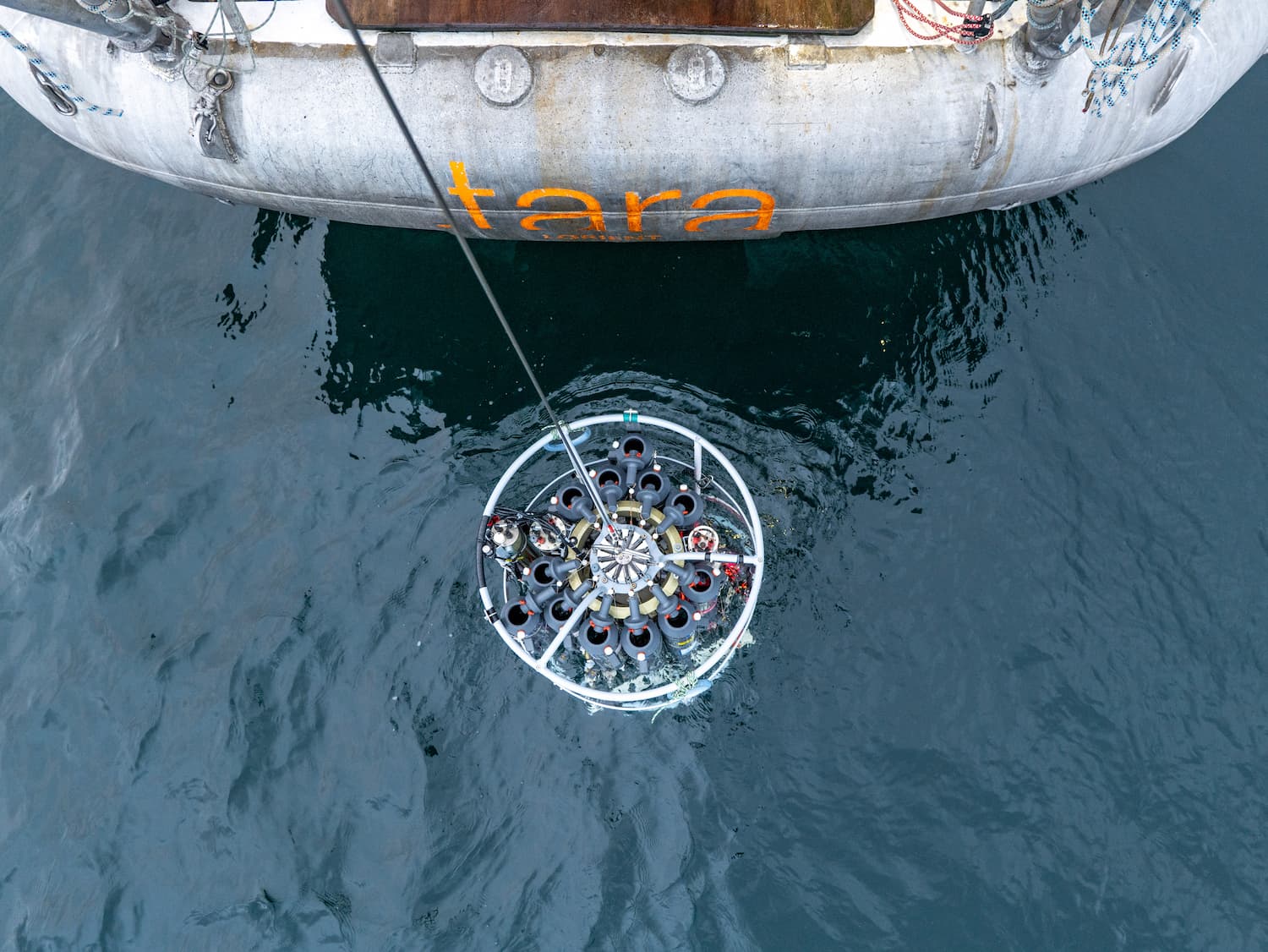 Until 11:30 am: sampling continued, while the Manta net and the plastic capture device were deployed for 1 hour. Then, everyone could take a break and enjoy their meal.
12h30 : repas, "celui-ci était toujours délicieux et comprenait toujours un dessert irrésistible ! "
12:30 pm: lunch, "it was always delicious and included an irresistible dessert!"
2 pm: we're back on deck to process the samples collected in the Manta net and pursue the scientific protocols
7:00 pm: dinner
"In addition to science, we all had to do our duty on board. It was either to serve lunch or dinner, do the dishes or clean up. On station days, after dinner, some of us lingered awhile and read, but at 8:30 pm, everyone was going to bed. Life on board was full and a good night's sleep was essential!"
Upwelling sampling accomplished
Emma is satisfied, they found several upwellings all along the coast, with cold waters on the coastline and warmer waters offshore. Many dead zones were also sampled.
The high productivity in this area has allowed significant development of algal populations. "These algae are very interesting, I look forward to studying them once our samples have been processed."
Her human adventure
A first journey aboard Tara that felt like being part of a family
Her first stay on board the schooner left her with good memories, so welcoming was the atmosphere: "Tara has a very special energy of her own that can only be fully understood once on board. I like that this small vessel allows for interactions between the scientific team and the crew. A sense of family was created during the mission, which was really special."
Many encounters along the way
Emma had the chance to make some great encounters when she boarded the schooner Tara. They crossed paths with families of seals, dolphins and whales. At the end of the leg, they had collected samples offshore where the CTD probe had revealed an unusual water profile – including a dead zone: "a fascinating result – though a little disturbing". At the end of this sampling, they attended an open-air show of a hundred or so pilot whales! "Many pods, including calves have been swimming close to the schooner all day. It was beautiful".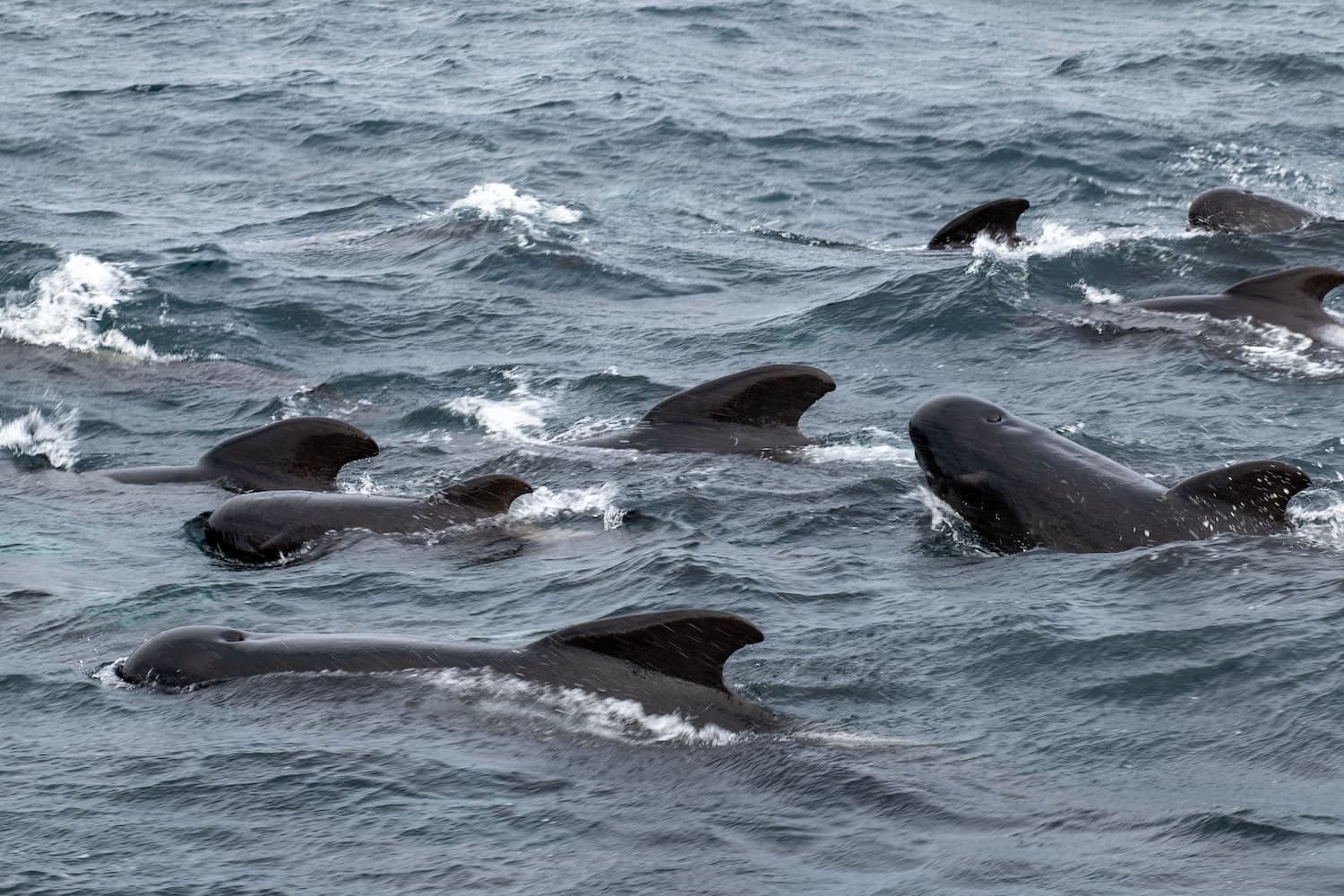 Emma also enjoyed working with a scientific team and a crew totally motivated to make this leg a success. "It wouldn't have been possible without them". Last but not least, she will remember the appetizing meals and desserts she enjoyed every day on board!
A dialogue between art and science
"We were fortunate to have as an artist-in-residence a scholarship holder from the association "Nature, Environment and Wildlife Filmmaking"NEWF: Kimerudi Motswai".
Kimerudi is a photographer and videographer in Cape Town:
"It was interesting to have someone with an unscientific perspective in our group. She always had questions and many of them made us think differently about understanding approaches to our project."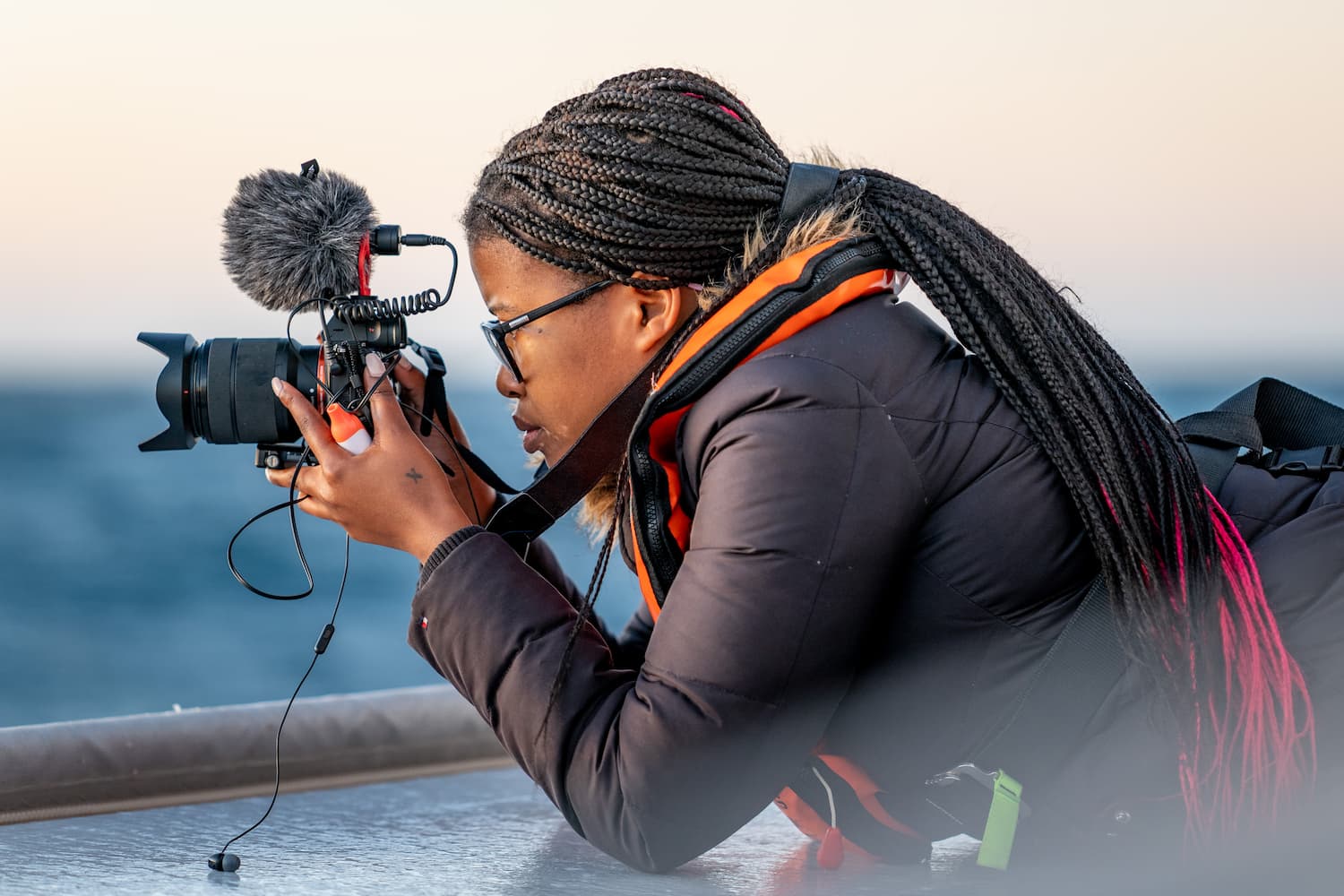 Finally, how's the Ocean?
According to Emma, on the surface, the Ocean seems healthy and full of life. The problem comes from its invisible components. Indeed, many life forms are not visible to the naked eye in this complex ecosystem: "95% of ocean species, including most microbes, have not yet been discovered." 
"The answer to this question is therefore that we don't know. What seems healthy to us could be dying in the depths or at other levels of the food chain. We must both protect and carefully study the Ocean to discover it in its entirety."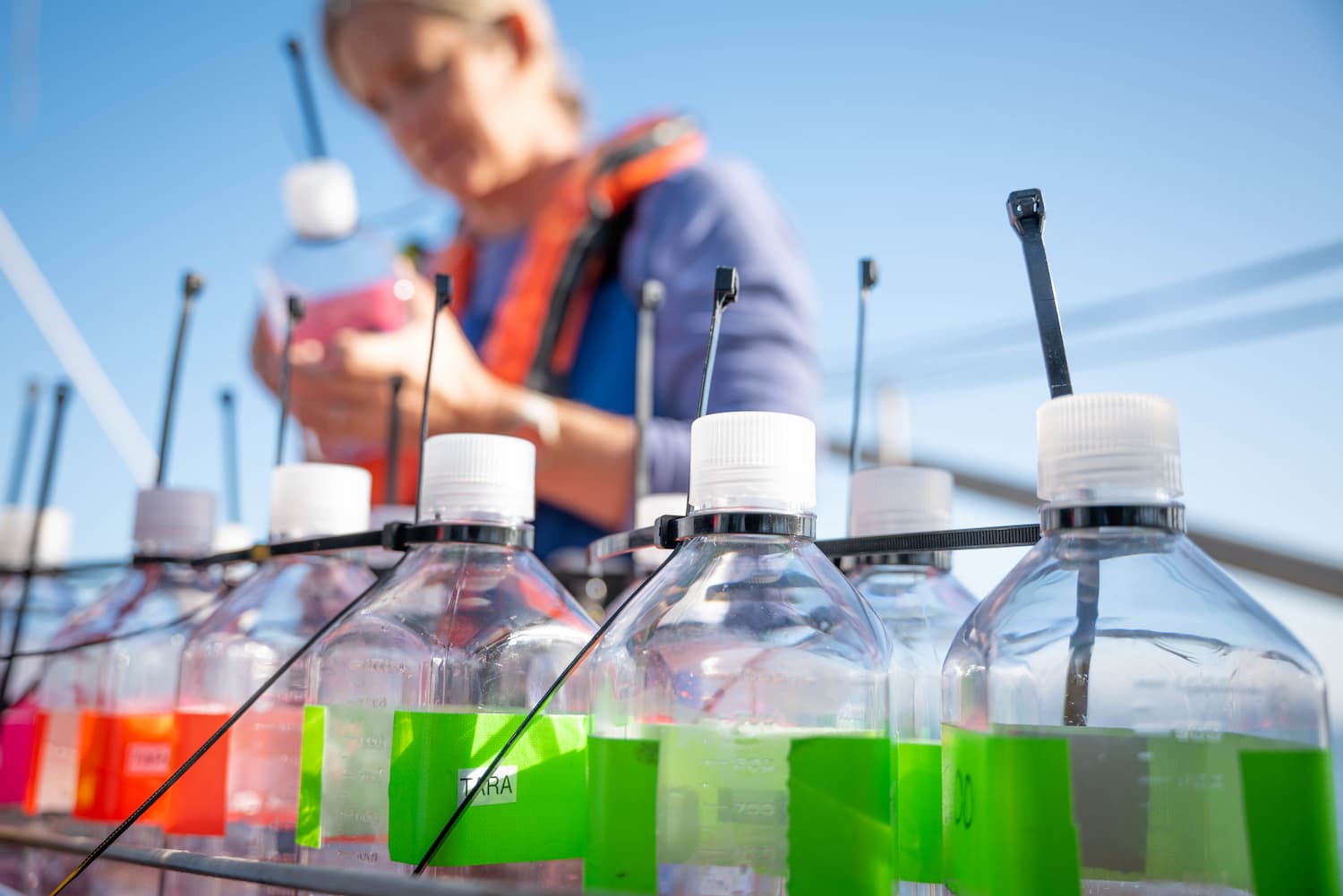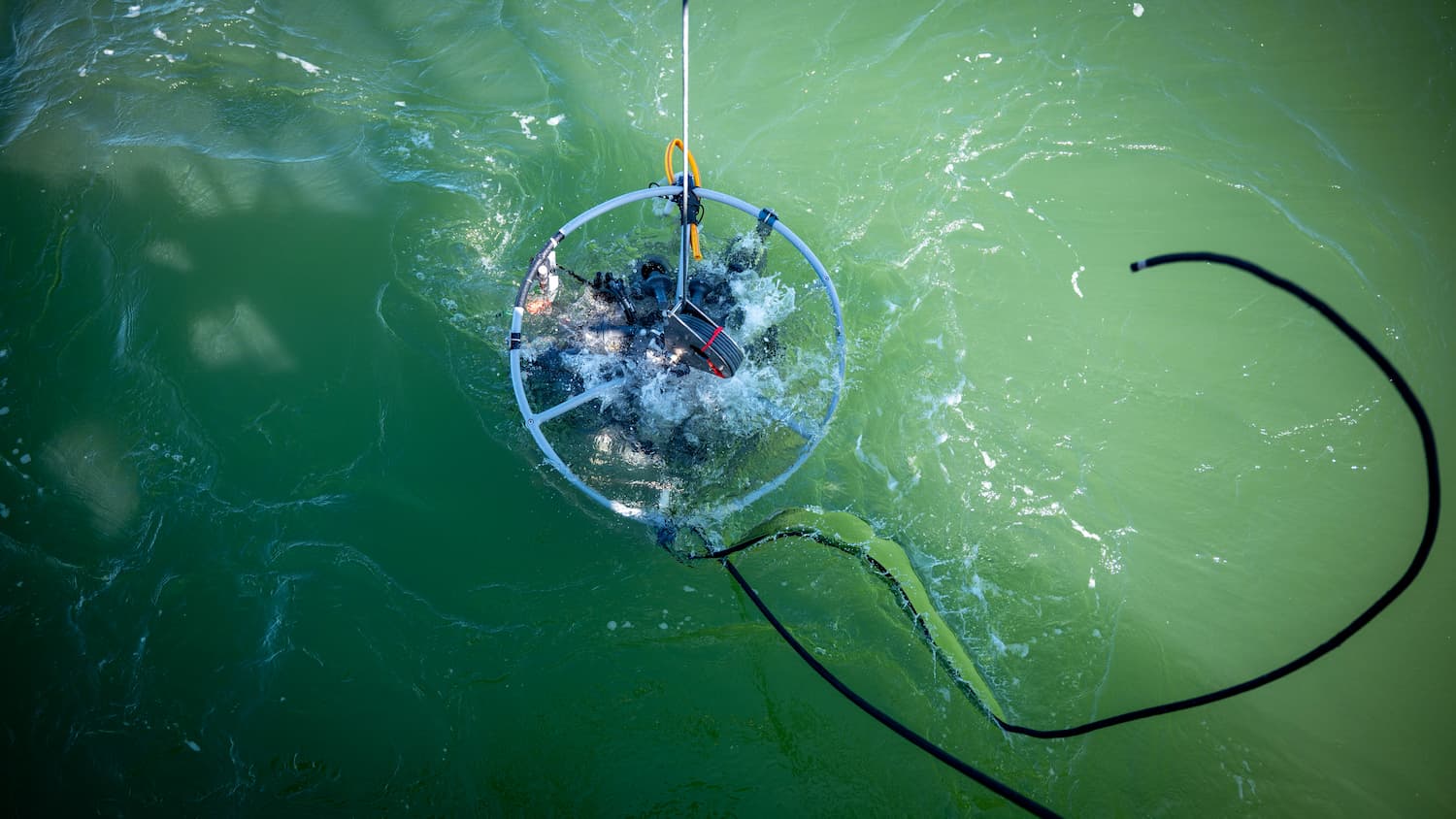 Third part of the Microbiomes mission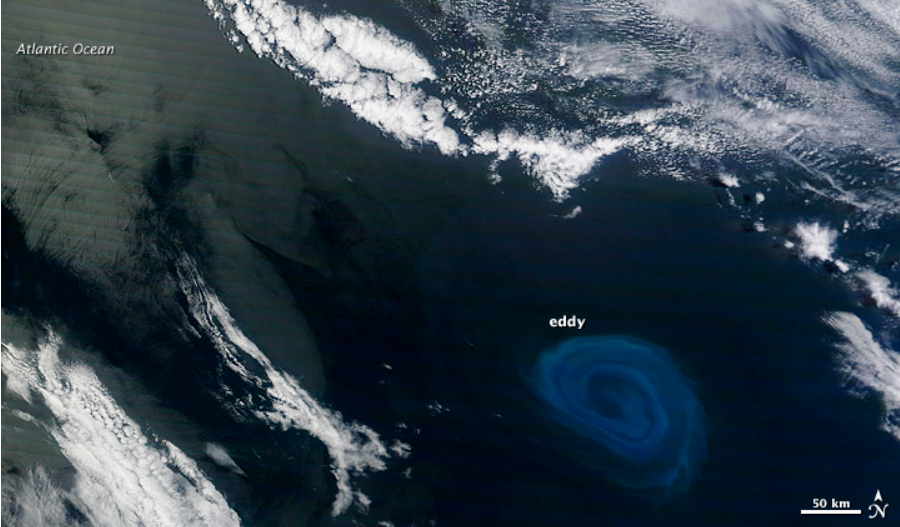 Rémi Laxenaire, lead scientist aboard the schooner Tara