At the heart of dynamic ocean structures: portrait of Rémi Laxenaire, lead scientist aboard the schooner Tara
Rémi Laxenaire, a postdoctoral research fellow at the University of Reunion Island in collaboration with the Ecole Normale Supérieure, boarded the schooner Tara in February 2022 during the Microbiome mission. He was the lead scientist during the transatlantic crossing between Punta Arenas (Chile) and Cape Town (South Africa). The scientific goal of this leg was to better understand the impact of ocean eddies on the development of plankton populations.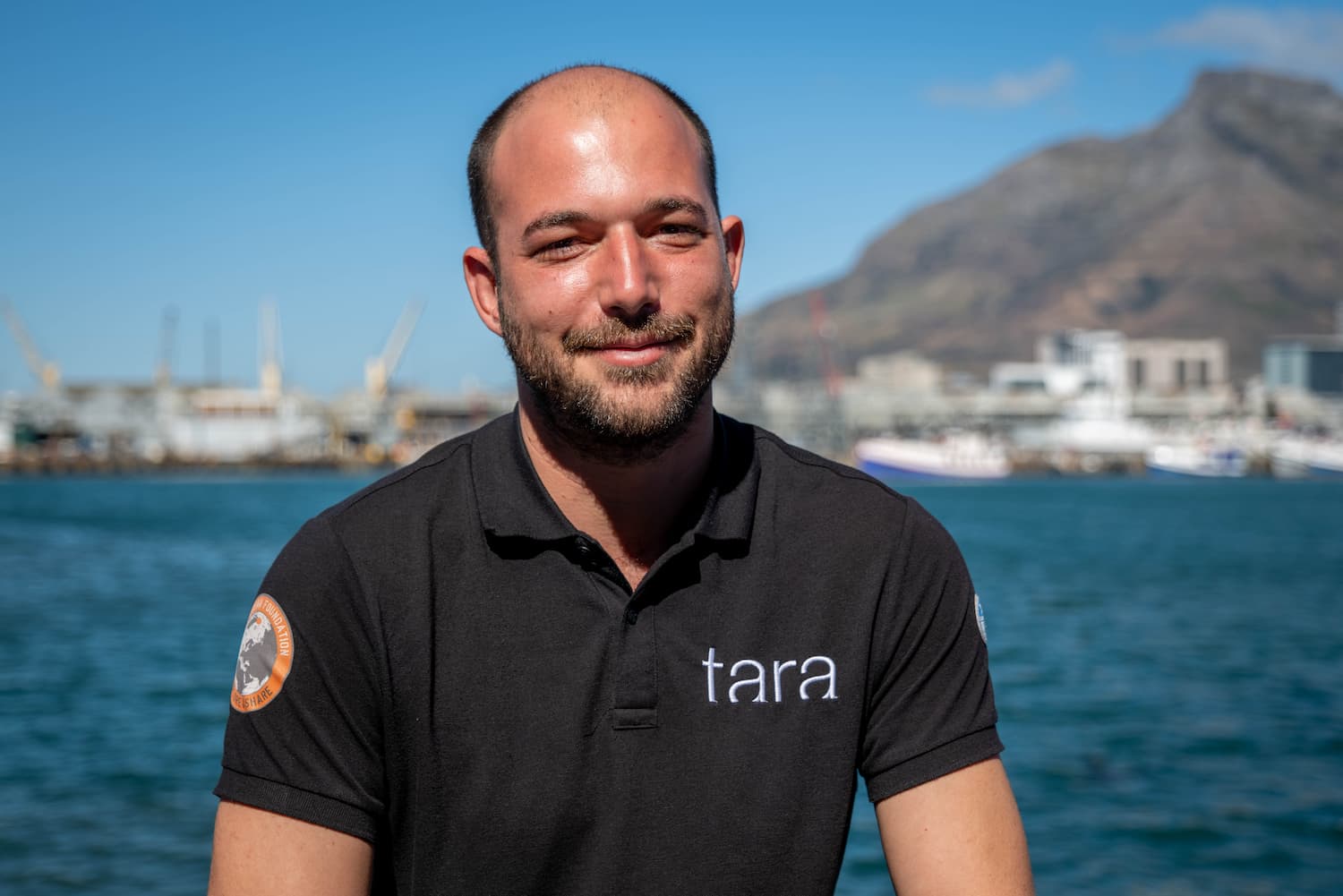 His journey to become a researcher
Discovering the Ocean on the Reunion Island
Having grown up on Reunion Island, Rémi has had a special connection with the Ocean since his childhood. Through his scuba dives and sailing trips, he discovered and explored the Western Indian Ocean basin. These experiences confirmed his desire to orient his studies towards the Ocean.
An atypical scientific journey combining theory and technique
After completing his bachelor's degree, Rémi went to Quebec to study marine biology at the Université du Québec à Rimouski (UQAR). His interest in technical learning led him back to France, to Cherbourg where he attended a course at the Institut national des sciences et techniques de la mer (CNAM-INTECHMER, national institute for marine sciences and techniques), which trains senior technicians to take measurements at sea. With this strong technical background, Rémi decided to attend a more theoretical course at the Institut universitaire européen de la mer (IUEM, European Institute for Marine Studies) in Brest to train in ocean physics.

Thanks to this double hat, he directed his professional experiences towards different observation campaigns at sea. To achieve his goal of becoming a researcher, Rémi completed a PhD on heat transport between the Indian and Atlantic Oceans via the Agulhas rings at the Laboratoire de météorologie dynamique (LMD, Laboratory of Dynamic Meteorology), a CNRS joint research unit hosted by École polytechnique, École Normale Supérieure and Sorbonne Université. Rémi is currently a postdoctoral research fellow at the Centre national d'études spatiales (CNES, National centre for space studies) working on the recovery of satellite data and measurements at sea. According to him, "it wasn't just the desire to be a researcher that motivated me, but rather the urge to discover and study the marine environment that led me to conduct research."
His occupation: researcher
Ocean physics and eddies
Passionate about ocean eddies, rounded structures that revolve faster around their center than they move, Rémi naturally specialized in this topic ever since his master internship. He pursued his research during his PhD and is still working on this theme: "I'm deeply interested in multidisciplinary work where different components of the ocean environment (and more generally of the Earth system) intertwine."
As his research experience increases, he is committed to broadening his knowledge, such as learning how to identify physical processes at medium and small scales in the Ocean and their interactions with other research topics. His goal is to reach a multidisciplinary vision of his research thematic.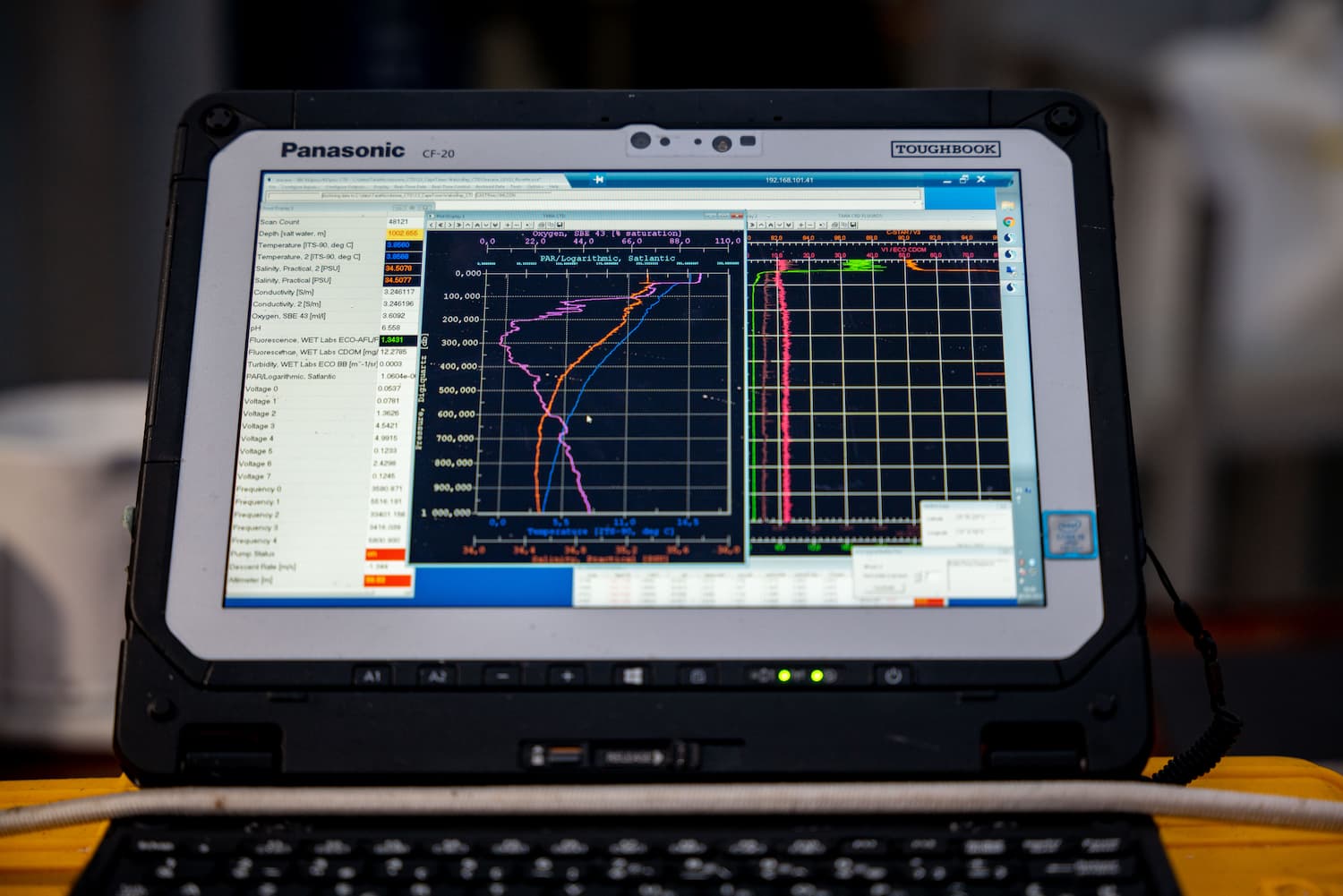 Visualization of ocean eddies
During the course of a research career, it's possible to make scientific discoveries. The most important one to Rémi is an innovative vision of ocean eddies. He has worked extensively to describe ocean eddies as networks of structures interacting with each other rather than isolated structures.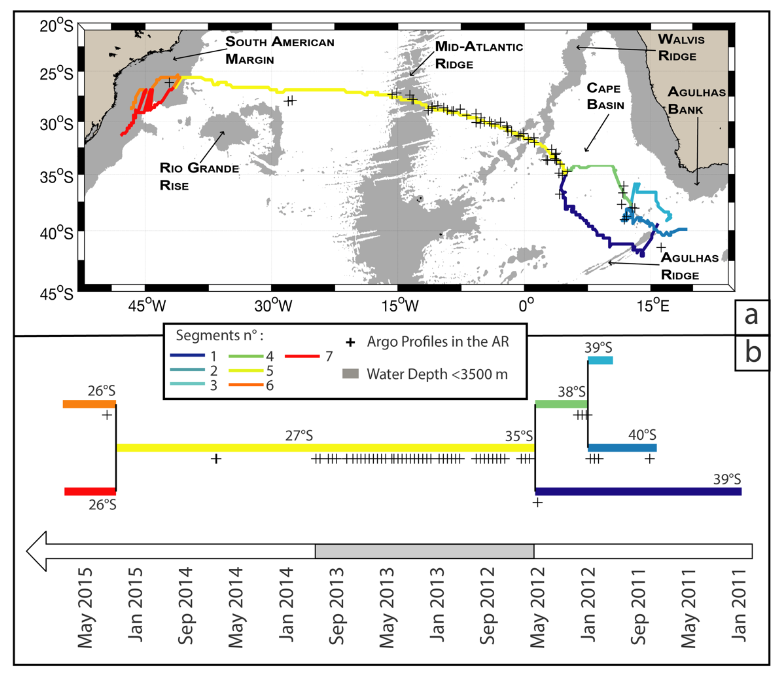 This figure shows the trajectories (upper panel) and chronology (lower panel) of isolated Agulhas rings (called segments here) interacting with each other (merging or splitting) to form a network of 7 branches. Black crosses indicate when this network was sampled using underwater measuring devices called Argo floats ©Laxenaire et al., 2019
His scientific experience aboard Tara
Rémi's role during the Tara Microbiome mission
Before becoming the lead scientist during a leg aboard the schooner Tara, Rémi participated in the success of many other legs of the Microbiome mission by implementing a decision support tool that provides information on Ocean conditions over time. This tool centralizes and shares satellite images and calculated parameters, such as the position of ocean eddies. The advantage of such a tool is its availability to all actors of the mission, both on land and at sea. Researchers can thus exchange based on the same satellite images and adapt sampling aboard Tara in real time.
Rémi boarded the schooner for a 50-day mission across the Roaring 40s and Furious 50s between Patagonia (Punta Arenas in Chile) and the southern tip of Africa (Cape Town in South Africa). The goal of this leg was to investigate the relationship between dynamic structures (mainly ocean eddies and fronts) and plankton communities.
Since the Ocean is a rapidly changing environment, these dynamic structures are ephemeral. Therefore, Rémi had to adapt in real time aboard Tara: "My role was to analyze in real time satellite images and measurements collected aboard the schooner to define the sampling plan as the conditions evolved. Thus, through collaborations with the scientists and sailors on board, we determined together what we were going to do in the coming days."
A typical day aboard Tara: with or without sampling?
Aboard the schooner, days are punctuated by samplings and/or analysis, activities shared with other crew members and appointments at fixed times (lunch and dinner). Everyone participates in life on board by performing one of the following daily tasks: cleaning living areas, setting the table and dishing up or doing the dishes.
Generally, days are full and there are many tasks to accomplish. You must:
prepare sampling (planning and equipment)
carry out daily sampling
participate in maneuvers
spend 2 hours at night with a deck officer (one of the sailors) to watch night navigation, 2 evenings out of 3.
Sampling days, where the vessel is at rest to immerse the instruments, are organized in advance with a sampling plan and a specific operation order. However, according to Rémi, "it was rare that we followed this plan to the letter because, by nature, sampling days are filled with unforeseen events. We have to adapt to the sea conditions and technical problems that may arise, but also real-time observations such as, for example, the presence of an unsuspected body of water identified when immersing an instrument."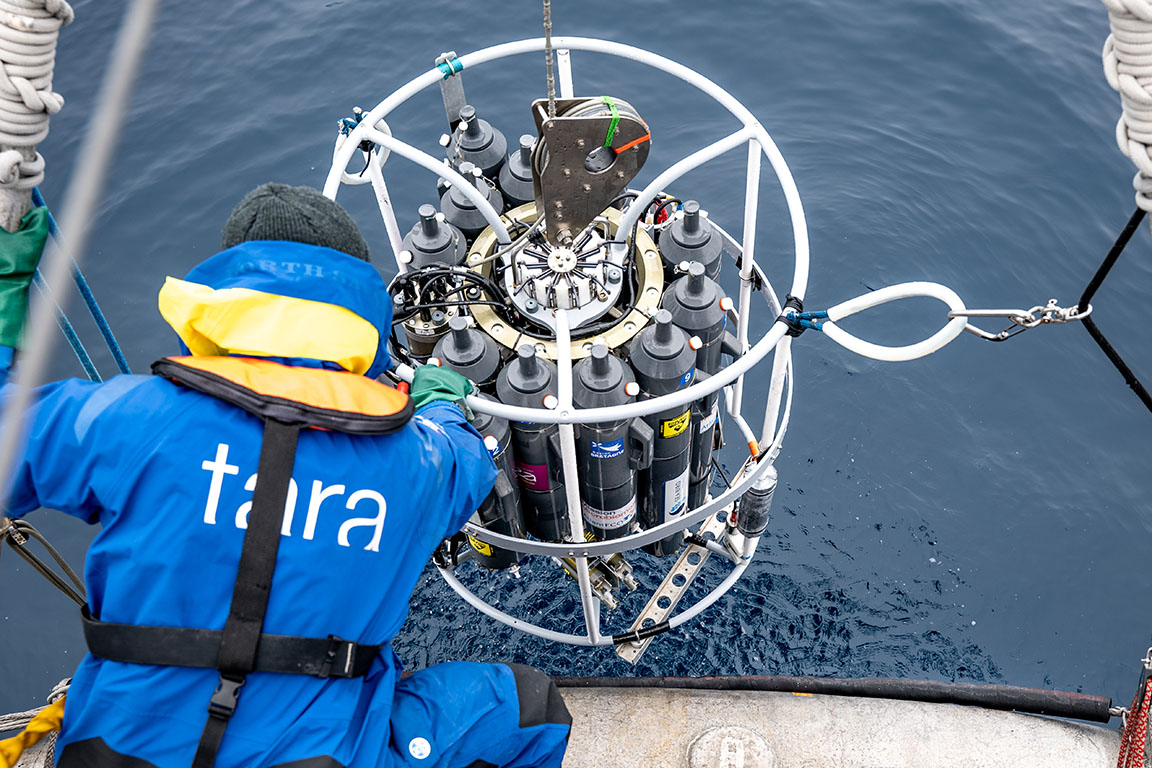 Promising results!
Finally, after 50 days of mission, 3 eddies and 2 ocean fronts were thoroughly sampled (plus dozens more that crossed Tara's route). The scientists are thrilled about the forthcoming results! "We're looking forward to laboratory analysis of the biological samples, but we already know that the results promise to be exciting," says Rémi.
His human adventure
Proximity and collaboration between sailors, scientists and the Ocean
Going on a mission aboard the schooner is a scientific adventure, but also a human adventure! This 36m long and 10m wide sailboat is far from typical oceanographic vessels. This certain proximity between crew members and the marine environment leads us to work, live and navigate in synergy: "In particular, I'm still moved that we all synchronized to hoist these large sails when we were isolated between the Atlantic Ocean and the Southern Ocean."
Scientists work closely with sailors on a daily basis. On board Tara, Rémi was impressed by "the passion and scientific knowledge the sailors transmit. All 12 of us really worked hard towards the same goal to make this mission a scientific success, so that our presence aboard the schooner made sense."
Rémi's best memories
It's certainly the moments we worked as a team that will remain the best memories of this mission: "We were thrilled to have measurements indicating that we were at the center of an eddy or studying a very intense ocean front. It was a true joy because we had to define our objectives from satellite images without ever having the guarantee of finding these structures where we were looking for them."
For this young mission leader, the discovery of South Georgia and its particular fauna is among his fondest memories. So is his encounter with a humpback whale when he was preparing for the sampling of trace metals. It felt like a suspended moment when he realized at the sound of the marine mammal's breath that it was circling the schooner.
Rémi grew up as a scientist during this journey. This experience as a lead scientist allowed him to take on responsibilities. He warmly thanks the coordinators of the Tara Microbiome mission for their trust and the team members he worked with for their motivation and support during this expedition. Indeed, the mission of a lead scientist is also to take, at times, bold decisions to move forward and carry out the sampling initially planned as best as possible.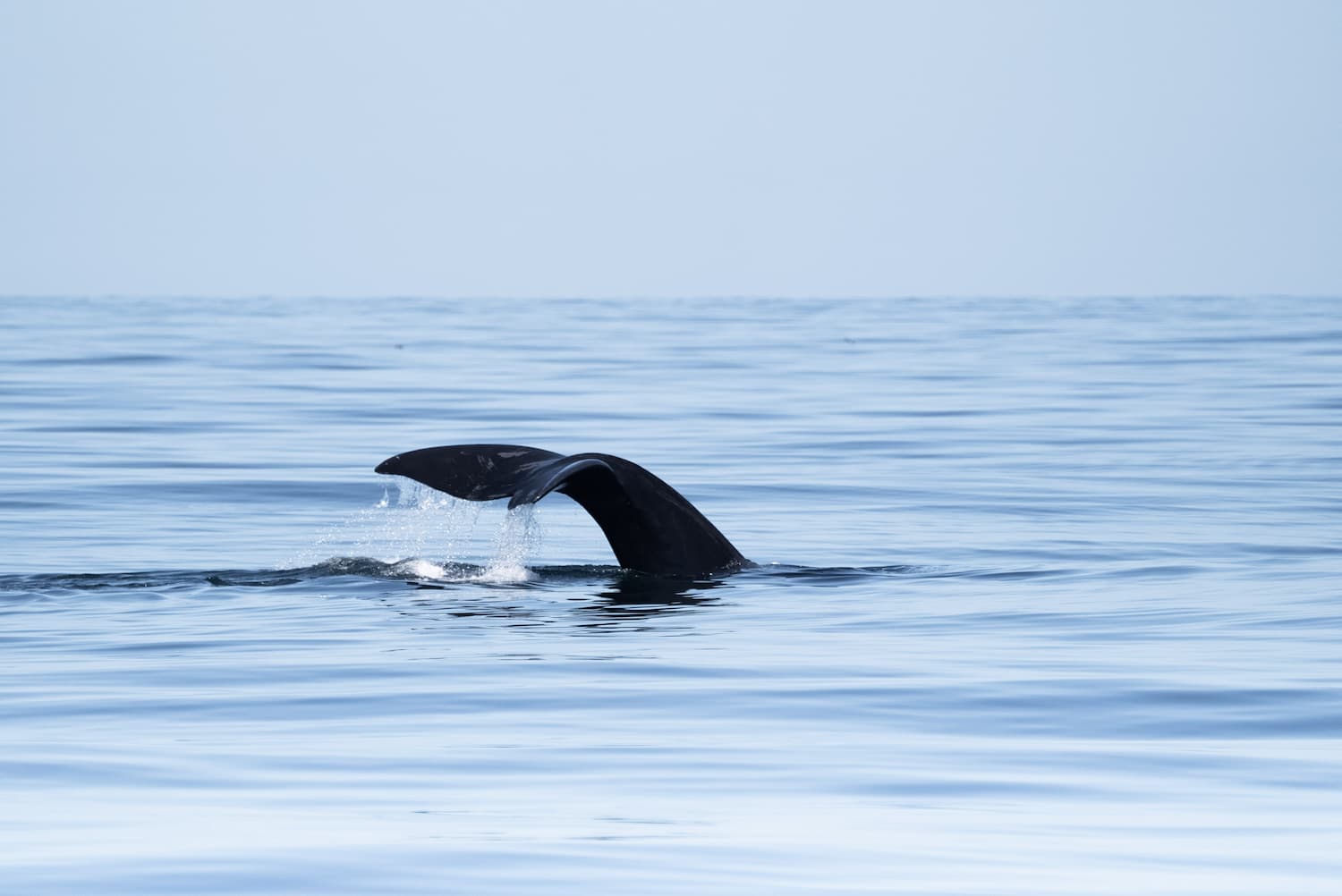 Finally, how's the Ocean?
"During this mission, and although we were in regions of the world farthest from coasts, we collected a plethora of plastic debris. This is shocking! In such moments, I can't help but remember a vision I had during my first major sea campaign, named BobEco, when I was 23. We were in the Bay of Biscay aboard the oceanographic vessel Pourquoi Pas ? (Why Not?), built for IFREMER (Institut français de recherche pour l'exploitation de la mer; the French Research Institute for Exploitation of the Sea) and the French Navy. We were searching for deep corals using a remote-controlled underwater robot (ROV Victor 6000). This remotely operated vehicle (ROV) filmed waste (up to the size of a shopping trolley or a tire) in submarine canyons down to depths of more than 1,000 m. Thus, the scandalous impact of anthropic activities on the Ocean is visible even in the most remote locations.
Moreover, even though I'm not a climatologist, this dramatic impact is something I observe daily by analyzing, for example, satellite images of water temperatures where a global increase is clearly visible.
To understand the full extent of the phenomenon, I believe every citizen should read the reports of the Intergovernmental Panel on Climate Change (IPCC). There are also summaries intended for decision makers and excellent scientific mediation articles in mainstream newspapers. The work of these scientists clearly highlights changes in the physical and chemical properties of the Ocean and the resulting impact on biological communities and human societies. Thus, in view of the significant and rapid changes taking place in the marine environment, the Ocean's health status is alarming."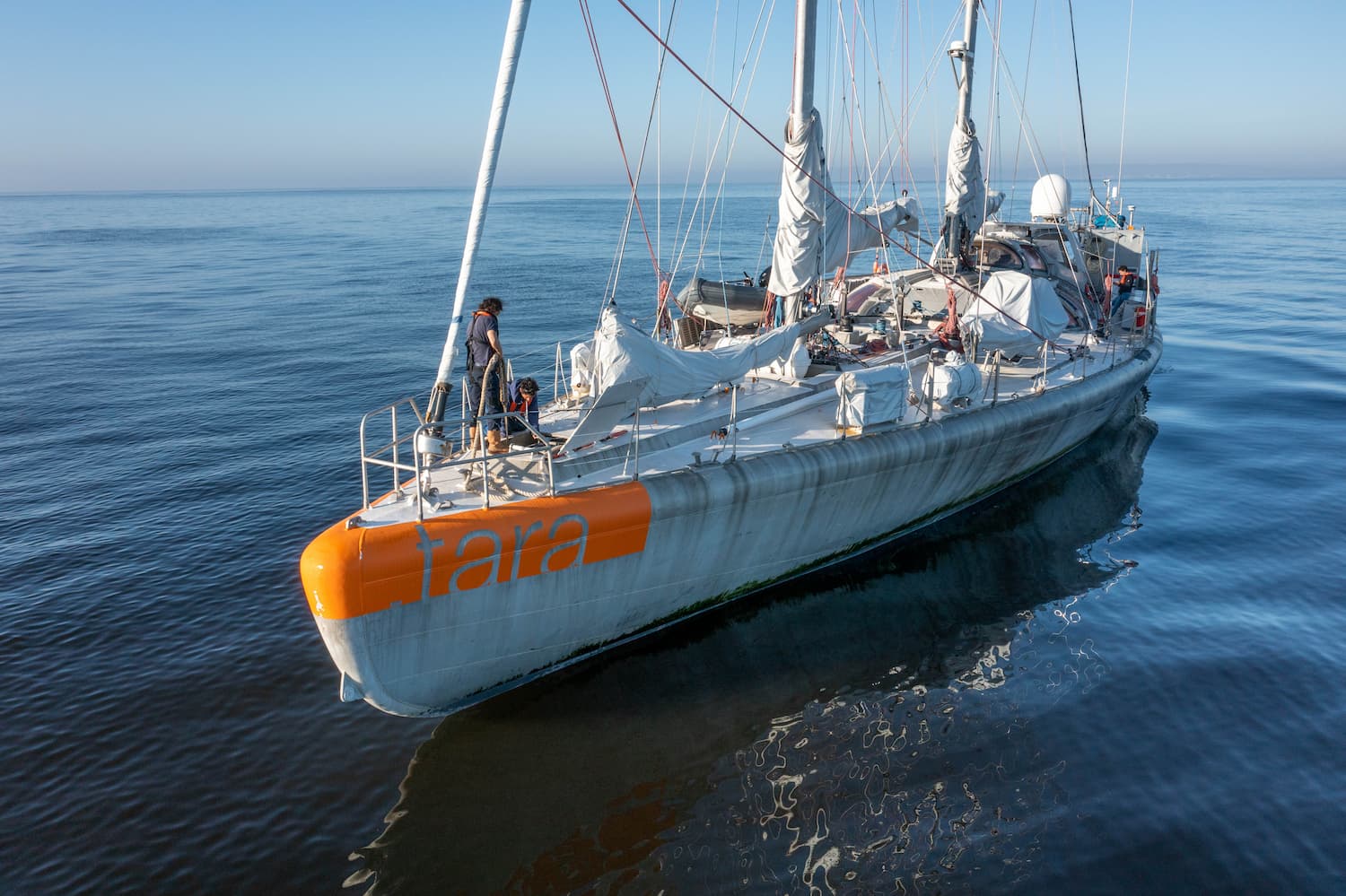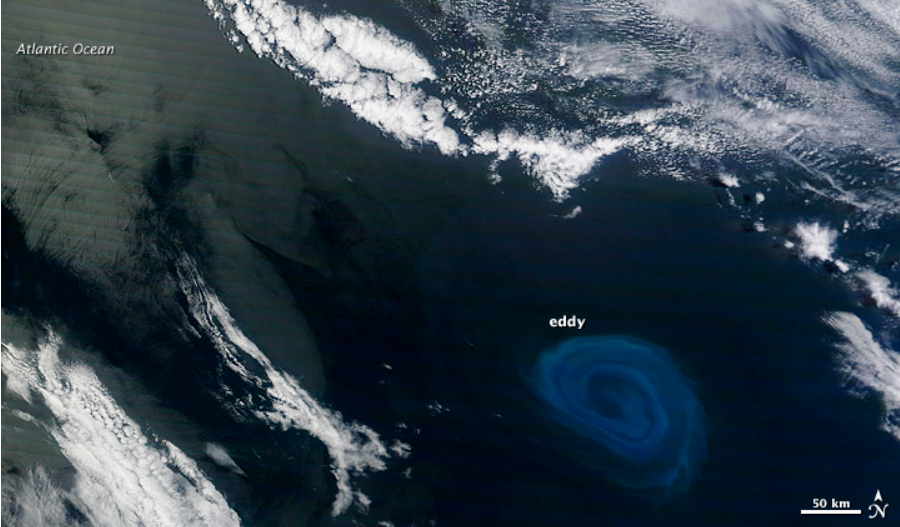 Microbiomes mission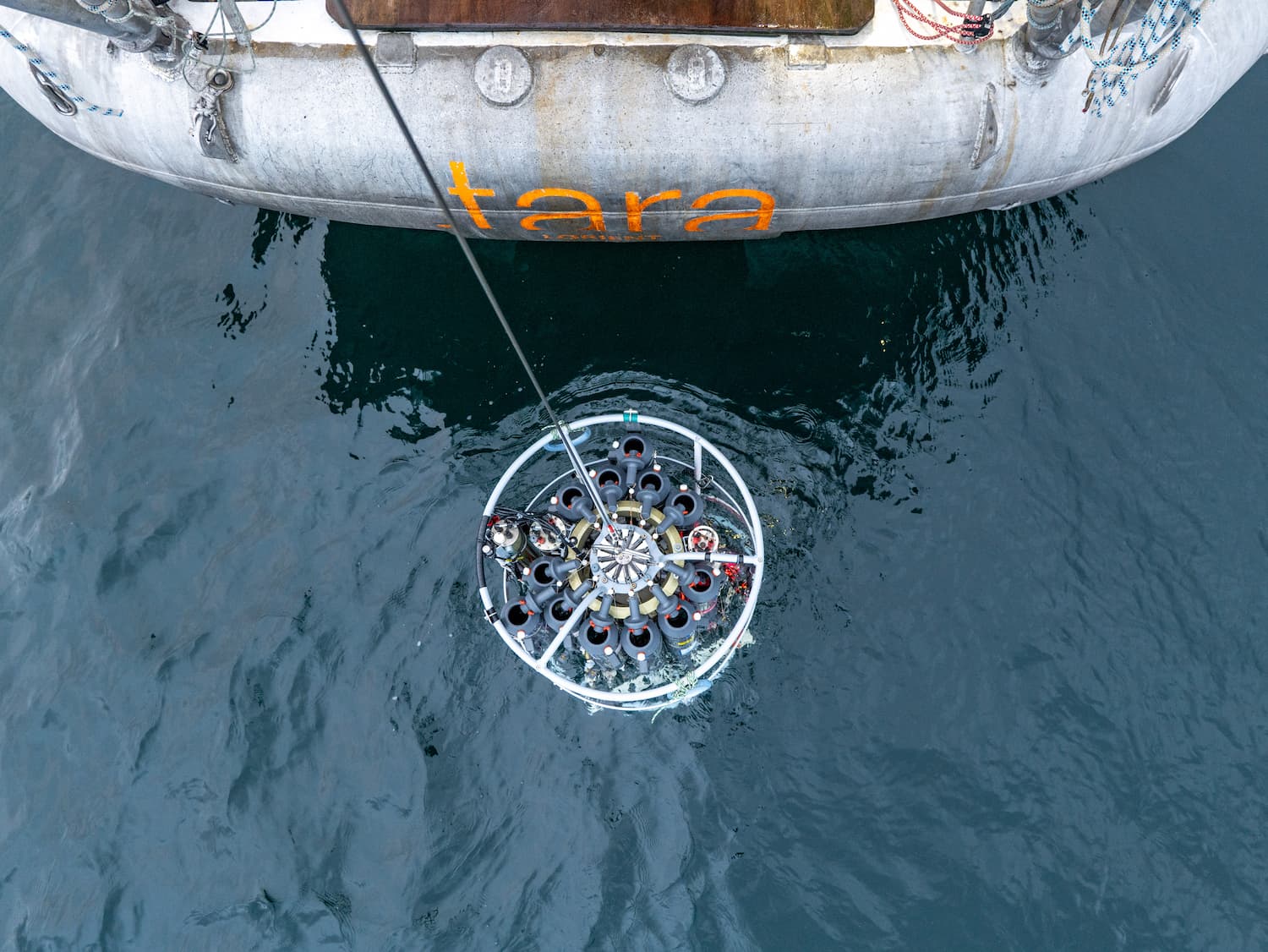 Emma Rocke, lead scientist aboard the schooner Tara