Become an artist-in-residence aboard the schooner Tara
To encourage exploration and sharing, each of the schooner's missions creates a meeting and exchange between sailors, scientists and artists. Via our expeditions, the Tara Ocean Foundation not only helps build scientific knowledge. The boat also supports creative endeavors by welcoming artists-in-residence aboard.

---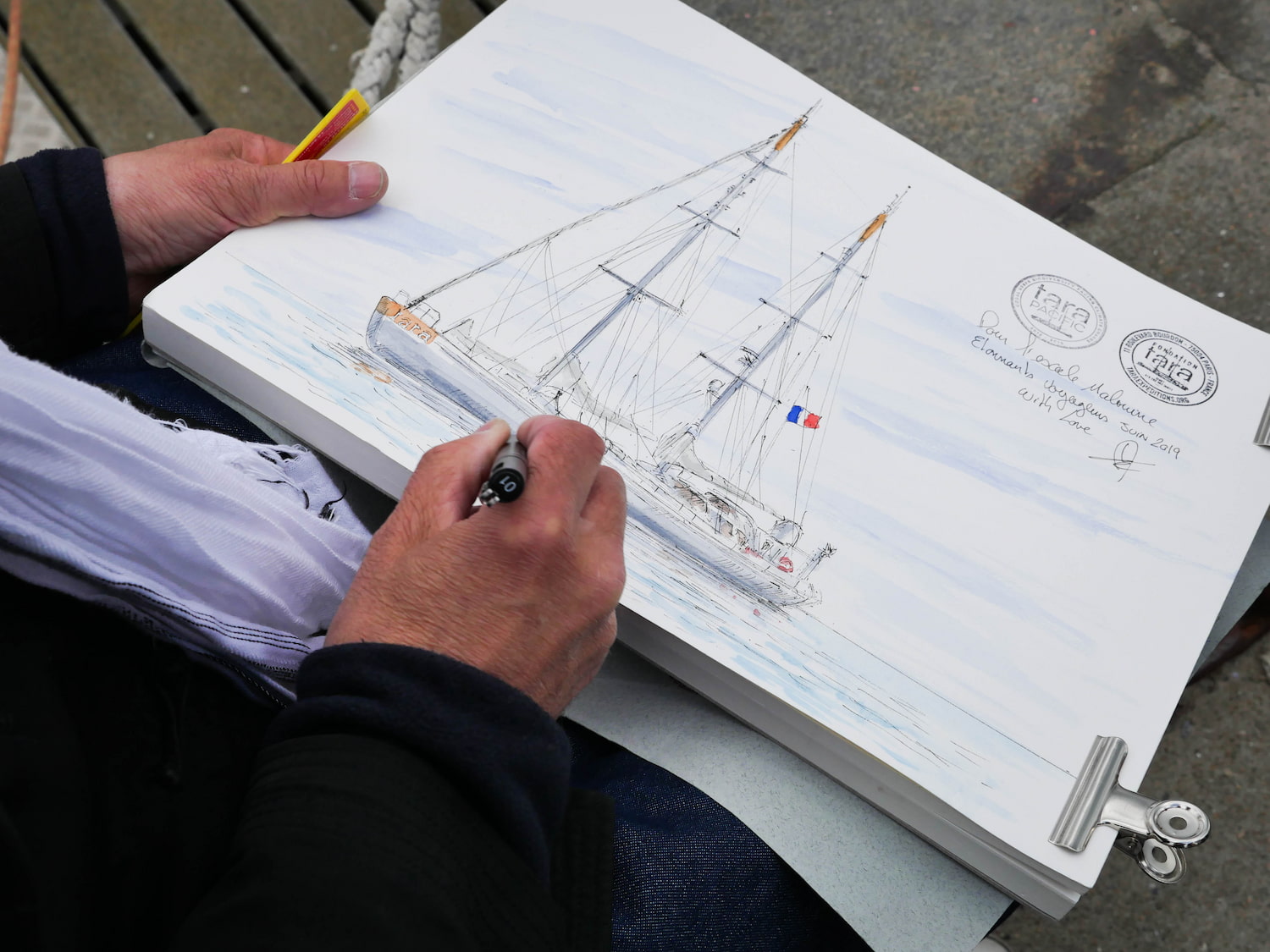 Science has always been a source of inspiration for artists. Aboard the schooner, they observe and transcribe, according to their sensitivity and imagination, the richness of the oceans, the research, and daily life in close quarters.
Calls for residency
On each new mission, residencies aboard the schooner are an opportunity to cultivate different perspectives, create new experiences and pursue collaborations with artists. Initiated thanks to the commitment of agnès b. and Etienne Bourgois, today thanks to the support of La Fab, more than 50 artists' residencies have taken place on board the schooner since 2003.
You are an artist and dream of embarking on Tara?
Discover our 2023-2024 call for residencies to learn more and apply.
---