2017
Noémie Sauve
Drawing
Sculpture
Tara Pacific
Interweaving elements of observation and fantasy of a wild nature, between ideal and reality, she disrupts prevailing codes in a style that is both scientific, naturalistic and pop/urban to produce large drawn format drawings and sculptures.
---
Technique inspires me to sensitive design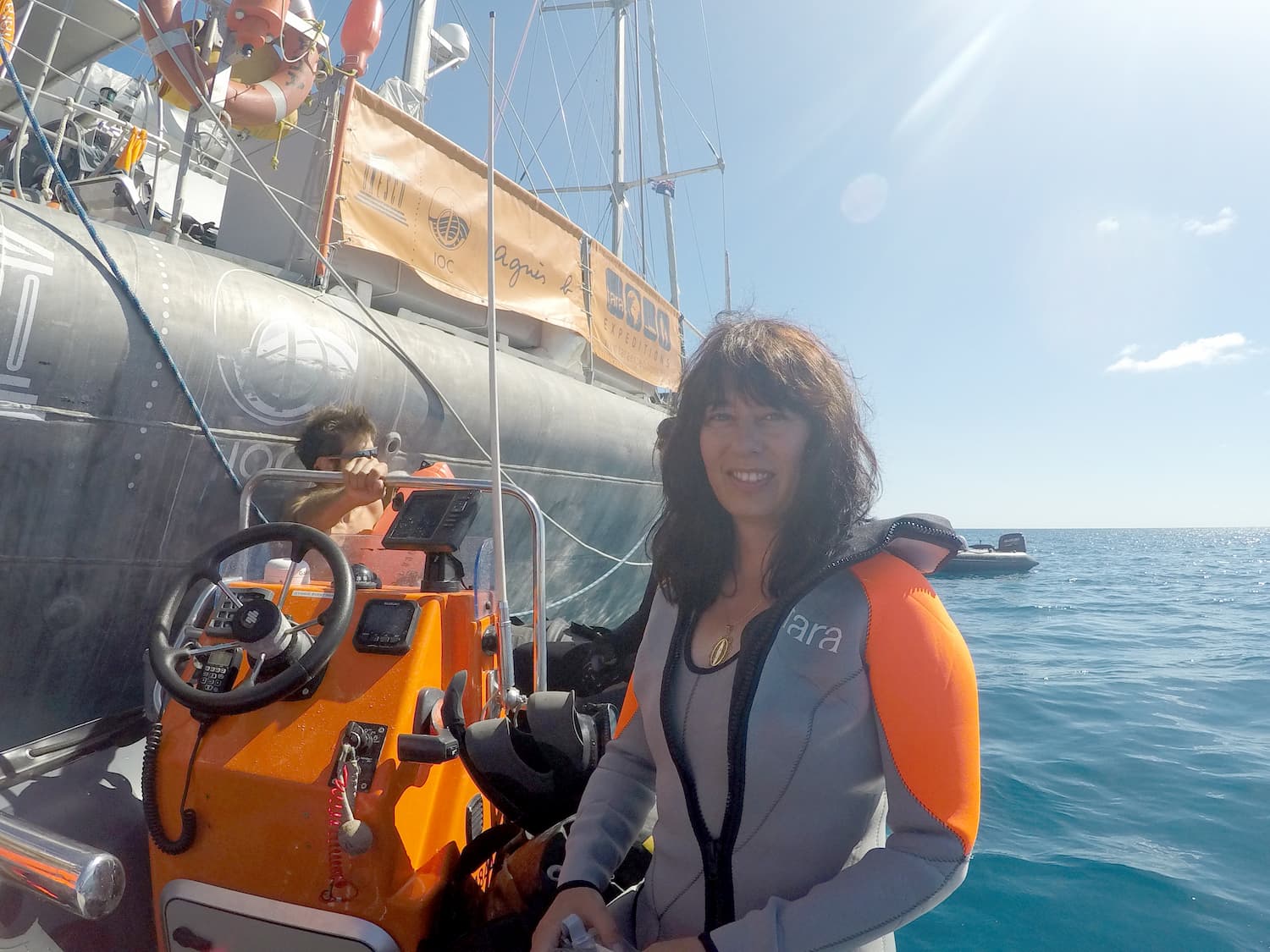 Born in Romans, France (26) in 1980. Lives and works in Paris. Artist and teacher at the TALM Le Mans School of Art and Design, and at the Ateliers Paul Flury in Montreuil. Noémie Sauve explores various media— sculpture, drawings, painting. Her figurative work, where territories and animal forms are recurring motifs, is centered on the issues of freedom, power and domination. Always located on investigation sites, she conducts frequent collaborations with scientists. In her works—which play on hypnotic and fascinating effects linked to fantasies we project onto the natural world—the artist explores renewed ways of restoring and translating the political issues of our relationships with other living beings.
Noémie Sauve
« My residency aboard Tara expanded my field of investigation (until then terrestrial) to the marine world, and enriched my global reflections on ecology, understood as 'the effect of the whole on the whole', a territory of infinite interdependencies ».
J'ai embarqué en Nouvelle-Zélande, avant de rejoindre l'Australie où j'ai assisté au colloque « la France et l'Australie « I embarked in New Zealand, before heading to Australia where I attended the conference 'France and Australia at the bedside of coral reefs'. Then, exploring different islands, between the southern barrier reef and New Caledonia, enabled me to encounter various discussions about social and ecological issues that play a big role in the use of the landscape.
The artwork from this residency invented their own forms: drawings of "metal exoskeletons", drawn structures that survive their support, but also ceramic and fluorescent crystal sculptures. They remind us that our senses are sometimes blind to the complexity of living things. Learning to recognize our limits questions our right to patent and select the living that gave birth to us ».
Discover some of Noémie's creations inspired by life aboard Tara: