---
See, know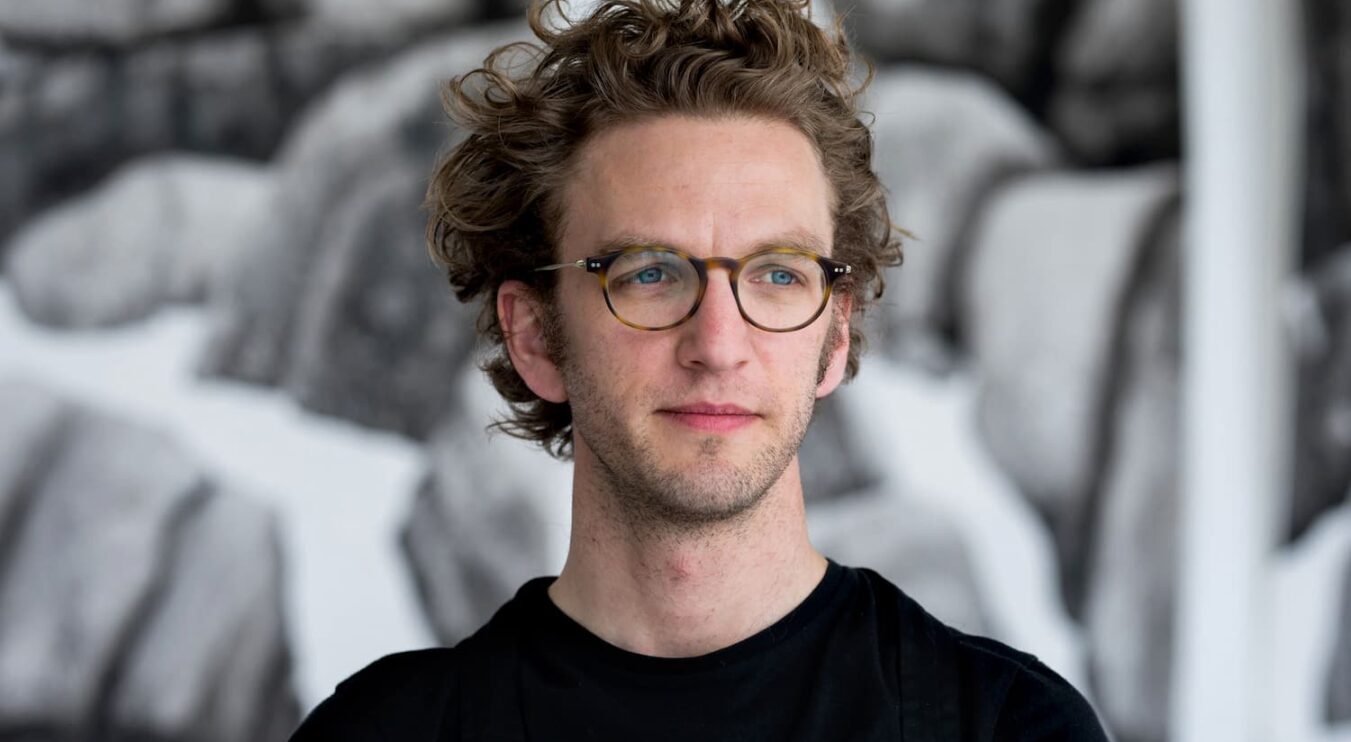 Graduated from the National School of Decorative Arts in Paris in 2008, he develops a drawing work around the question of landscape and the rhythm of existence of natural elements, mainly using Chinese ink and salt. Regularly invited to artistic residencies (François Schneider Foundation in 2018, Uffoltz Memory Shelter in 2020, Grouin Semaphore in 2021, La Cambre Abbey with the South African Foundation for Contemporary Art in 2022), he works outside, on the spot, where the instability of the elements forces to become one with the landscape. Several times selected for the Pierre David Weill Drawing Prize of the Academy of Fine Arts, he exhibits regularly in Europe. His drawings are present in several private and public collections.
Yann Bagot
"In residence on the schooner Tara, I will produce series of drawings that will emerge from the encounter with the landscapes crossed and the scientific research on board.
In the continuity of my artistic practice on the Brittany coast, my drawings will use the reactions of Chinese ink with seawater which will be taken every day, a desire to work with the living, to link each drawing to its place of creation, to accompany the study protocol of the Tara Europa expedition.
A series of observation drawings will represent the spaces seen from Tara, the horizon, the sky, the sea, the coasts. Through drawing, I will try to anchor myself in every moment, in the topographical and atmospheric singularity of each place. I will invite the surrounding forces to imprint their random presence among my lines: light, rain, foam, night, temperature changes.
A second drawing project will explore an astonishing property of Chinese ink: mixed with seawater, it loses its unity, multiplying in tiny divisions. Salt water seems to reveal an invisible and microscopic life, contained in the ink. This revealing property will be the starting point for experimental designs that will be inspired by scientific protocols for seawater composition analysis, indicators of the balance between the microbiome and polluting molecules.
I hope that my drawings can convey wonder and awareness about the existence and fragility of these tiny worlds, keystones of our world. One could believe that it is while observing the microbiome that Lee Ufan could write: "It seems to me that it is not the universe which is infinite, but rather the infinite which is the universe" (Un art de la rencontre, Actes Sud, 2002)."
Discover some of his work inspired by life aboard Tara:
Coming soon
His work